2-alarm fire knocked down near Ygnacio Valley Road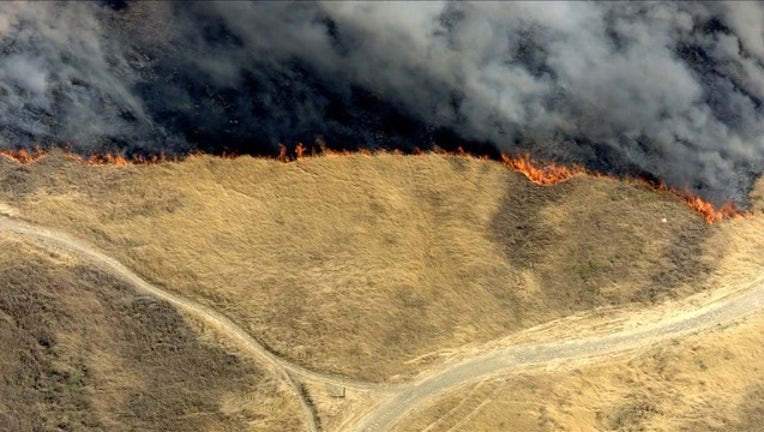 WALNUT CREEK, Calif. (BCN) - Firefighters have knocked down a two-alarm vegetation fire on Ygnacio Valley Road near Oak Grove Road in Walnut Creek, according to the Contra Costa Fire Protection District.
This is the second of two fires in the vicinity, one of which burned Friday. The latest fire sprang up earlier today. 
Cal Fire is sending a full response, fire officials said on social media.
A grass fire Friday burned more than 200 acres on and around the Lime Ridge Open Space along Ygnacio Valley Road, but was 85 percent contained by 10 p.m., according to fire officials.
Ygnacio Valley Road, a key commute route between central and east Contra Costa County, was closed between Oak Grove Road in Walnut Creek and Cowell Road in Concord for about four hours Friday, reopening about 8:30 p.m.
That closure had ripple effects throughout the area, and helped snarl traffic on other commute routes including Highway 242, Highway 4, Willow Pass Road and even Bailey Road.