20-year-old lion dies at San Francisco Zoo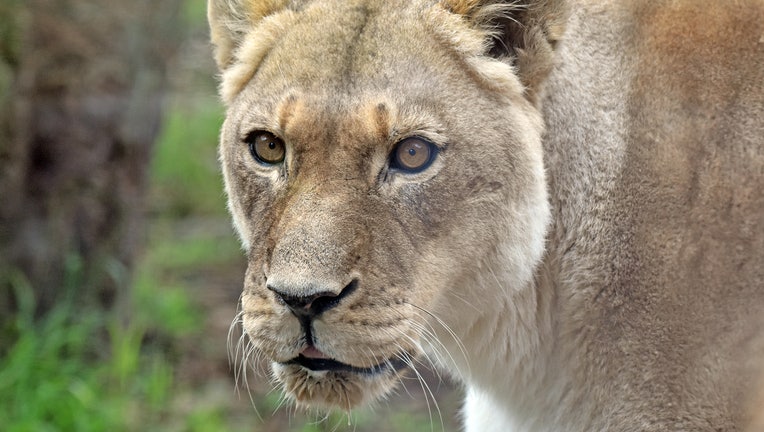 article
SAN FRANCISCO - The San Francisco Zoo's African lioness Sukari has died at the age of 20, zoo officials announced Thursday on Twitter.
The female lion, whose name means "sugar" in Swahili, died from splenic lymphoma after going through chemotherapy treatments since October, said the zoo. 
The zoo said that as the matriarch of their African lion pride, Sukari was an "ambassador" for educating guests and raising awareness of the importance of lion conservation since her arrival in 2009.
The zoo added that its veterinary team worked alongside a veterinary oncologist for guidance on chemotherapy treatments, though animals generally tolerate the treatments with little side effects. 
Sukari was said to have no other tumors appear as of December, and her spleen decreased in size.
The average lifespan for an African lion in the wild is 15 to 18 years, and 25 years under captivity, according to a zoo representative.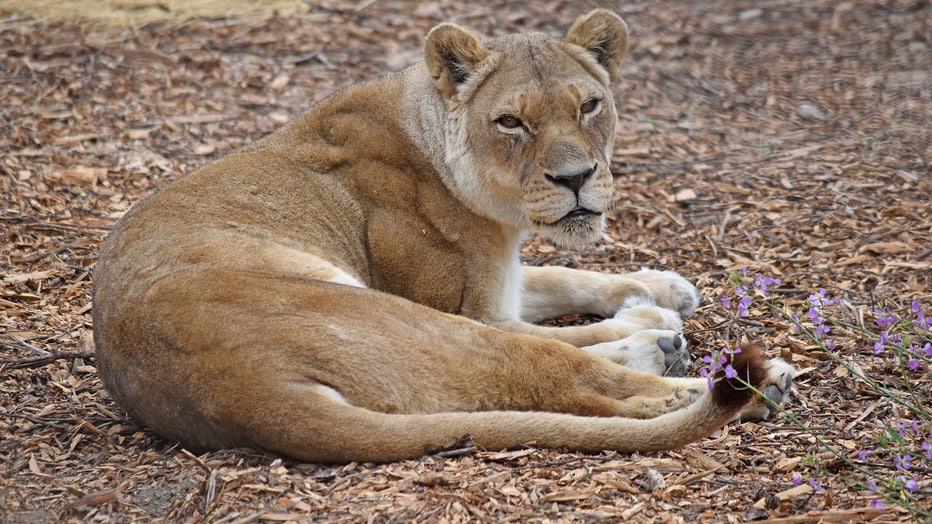 San Francisco Zoo & Gardens (SF Zoo) African lion, Sukari in July of 2022, Sukari, 20, died over the Feb 18-19, 2023 weekend in San Francisco, Calif. Sukari was born on June 23, 2002 at the Cheyenne Mountain Zoological Park and was transferred to
"We are heartbroken for the loss of our beloved Sukari" said Tanya Peterson, CEO and executive director of the San Francisco Zoological Society. "We are also encouraged that advanced treatment of her cancer gave her some comfort, as both her appetite and behavior improved significantly over time, in part due to our integrated wellness approach which gave Sukari the best care possible for an aged animal with cancer."
SEE ALSO: Stolen dog-walking van with 8 pets inside recovered in San Francisco, animals unharmed
Sukari was born in 2002 at the Cheyenne Mountain Zoo and was transferred to San Francisco as part of the Association of Zoos & Aquariums' Species Survival Plan, which aims to sustain the genetic diversity of threatened and endangered species in zoos.
Zoo officials said Sukari loved to play soccer with the indestructible boomer balls in her habitat's moated area and to eat horse shanks and pork loin. Her caretakers described her as a protective and loving mom to her son, Jasiri.
In addition to her son, she is survived by eight grandkids and two great-grand kids.
"She was stoic and fierce, but trusting with her long-time caretakers, and guests could see her close relationship with the other lions, as she was always close-by them," said Dominick Dorsa, vice president of the zoo's animal care and wellness team. "We learned a lot from her and she will be missed."