Deer spotted swimming at Seacliff State Beach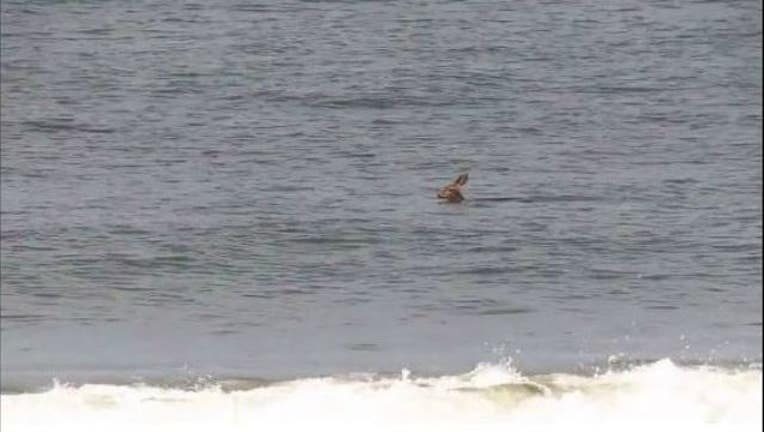 article
APTOS, Calif. (KTVU) - Two deer took at dip near the cement ship at Seacliff State Beach on Wednesday morning. 
Seacliff State Beach posted video of one of the deer on its Facebook page. According to officials at Seacliff State Beach, "This was a first for everybody who saw it. We can only speculate as to why this deer took to the water. It's less unusual for deer to swim between islands, but this deer just went out into the ocean and back."
Officials go on to say their best guess is that the deer was spooked by a dog. They add others have speculated the deer was trying to get rid of ticks, lice, and other bugs, but they can't confirm that was the reason the deer took a dip. 
They add deer can swim up to 15 mph. 
After their morning dip the deer scampered off.