Families, communities mourn victims of wine country fires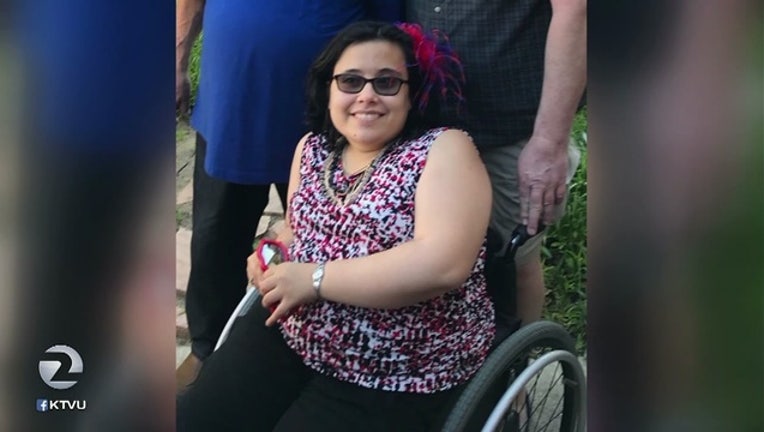 article
The wine country fires have killed 26 people and have spanned eight counties in Northern California's wine country. 
We are beginning to learn more about the victims of the fires. 
Here are the names of victims we have confirmed: 
Charles (Peach) and Sara Rippey of Napa  
A Napa couple died in their home at the Silverado Resort in the Atlas Peak fire.
According to their granddaughter Ruby Gibney, Charles, also known as Peach, and Sara Rippey were unable to escape from their home, located on Atlas Peak Road, and died in the blaze.
Gibney tells KTVU Peach had just turned 100 and Sara was 99. The couple had recently celebrated 75 years of marriage. She adds, "The only thing worse would have been if one survived without the other." 
Read more about the couple here. 
Kai Shepherd of Mendocino 
The Shepherd family phoned their loved ones at 1 a.m. Monday to announce they were fleeing their rural home in Redwood Valley, as wildfire threats escalated at an alarming rate. The Shepherds had no way to warn their family of the tragedy they were preparing to endure.
Mindi Ramos, sister to Sara Shepherd, may never know the full details. But, for now, she knows three of the Shepherds are in the hospital with major burns and her nephew, 14-year-old Kai Shepherd, is dead.
Read more about the Shepherd family here. 
Christina Hanson of Santa Rosa 
The family of Christina Hanson said Tuesday she was among the more than 200 people missing in Sonoma County. But hope would not last for long. By the evening Hanson's family confirmed a fire inspector entered her house and said she did not make it out.
Hanson, a 27-year-old who was wheelchair bound, was last heard from on Monday around 1:30 a.m. according to Hanson's cousin, Brittney Vinculado. 
Linda Tunis
A frantic Jessica Tunis had been calling hospitals and posting on social media when her family's search ended up back at the charred ruins of her mother's Santa Rosa house on Wednesday, looking for clues in the debris as to where she might be.
Linda Tunis had last called Jessica from her burning house at Journey's End mobile home park early Monday, saying "I'm going to die" before the phone went dead. Her home was destroyed in wildfires that swept Northern California's wine country. Her family had confirmed she died in the fire. 
We'll be updating this story as more of the victims are identified.