Firefighters control 2-alarm fire at Redwood City apartment complex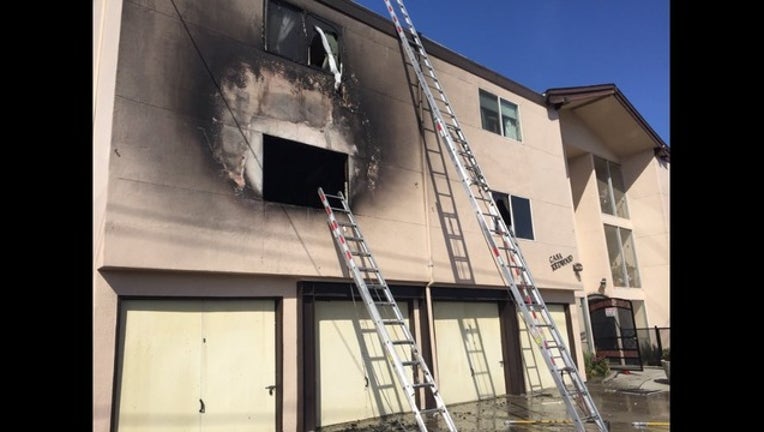 Redwood City, Calif. (BCN) - Firefighters have controlled a two-alarm fire at an apartment complex in Redwood City and roads in the surrounding area are closed.
The fire was reported at 3:59 p.m. at 2411 Middlefield Road, according to San Mateo County fire officials. Redwood City fire officials reported the fire controlled at 4:42 p.m.
Officials said the structure is a multi-floor, multi-unit apartment building. The department shared a photo on social media that showed serious exterior damage to the building.
Officials have not said whether anyone was injured or displaced. The cause of the fire is under investigation. 
Middlefield Road from Woodside Road to Fair Oaks Lane is closed until further notice, according to Redwood City police.