Firefighters put out 'heavy' fire in Discovery Bay home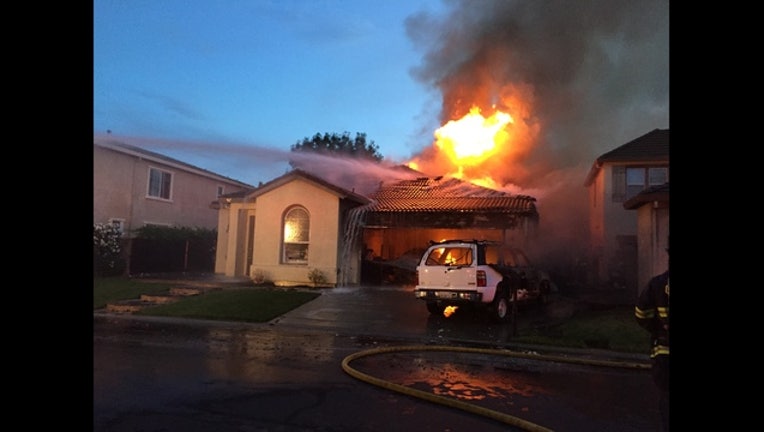 DISCOVERY BAY, Calif. (BCN) - Firefighters were able to stop a heavy fire in a Discovery Bay home threatening other residences early this morning before it could spread, a battalion chief said.
Eighteen firefighters sped to the single-story home at 3227 Lookout Point Loop around 5:12 a.m. today, finding heavy fire in the garage with an exposure to the neighboring residences, according to Battalion Chief Craig Auzenne.
"Their ability to knock that fire down saved the neighboring structures," Auzenne said.
The firefighters established a water supply and used the deck gun on the garage and attic area, the battalion chief reported. They were able to extinguish the blaze with no injuries to firefighters or any other people, Auzenne said.
The fire caused major damage to the garage and attic space with complete roof collapse and water damage to the living area, according to the battalion chief.
The cause of the fire is under investigation.