Wearable technology comes with advances, risks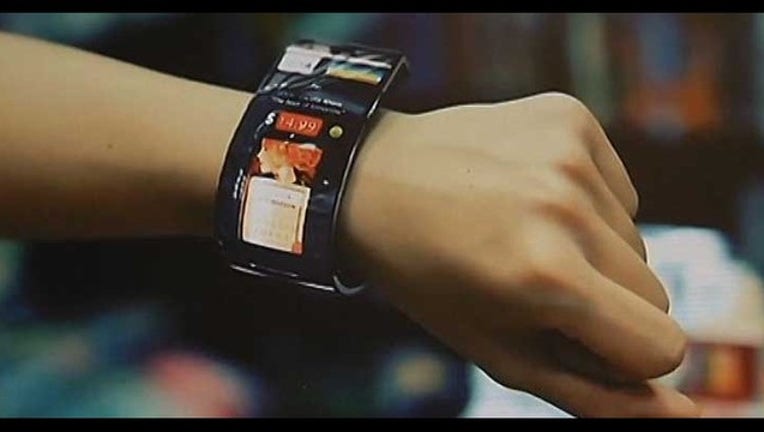 article
SANTA CLARA COUNTY, Calif. (KTVU) - The Apple Watch is the latest in wearable technology. The first wearable technology began 440 years ago with the first pocket watch, and the Apple Watch is the latest device.
Wearable tech is making rapid advances, but the progress but entails some risk.
Wearable technology grows in importance with each and every new technology, whether it's wildly successful like the shirt or pants pocket iPhone, or a bit too early for its time, like Google Glass undergoing a serious reworking.
Tech giant Intel is pushing it as far as the imagination will allow. "Wearables is just going to be is how you live your life. Everything that's a part of your life will have some kind of technology that's talking to some other technology," says an Intel video.
Wearables are a major thrust of consumer electronics makers. KTVU spoke with 19-year-old Ben May who was proudly wearing some large headphones around his neck. "These are Beats and I wear them every day just to listen to music," he said.
"A lot of the stuff is gonna be hands free. It's gonna be easier for the average person like you or me to use but, yeah, I'm really excited about what's to come," says Tommy Cameron, another wearable technology user.
Soon, solar powered clothing will be released – to keep all the wearable technology fully charged.
But there may be a heavy cost. "We're exposed to what some people are calling, 'electrosmog,'" said Professor Joel Moskowitz.
Moskowitz is an expert from UC Berkeley's School of Public Heath, who says the devices emit differing amounts of microwave radiation that, in their totality may cause some users to get everything from electromagnetic sensitivity to tumors.
"Putting a transmitter on your body, a transmitter that emits microwave radiation is potentially harmful," said Moskowitz.
Beyond things such as watches that can open electronic lock or wireless cameras, half the size of a domino, that make the tiny GoPro look gigantic, much more serious stuff is becoming available.
Los Angeles based GTX makes Smart Soles - shoe implants that can warn a parent if their child is straying away or warn a caretaker if an Alzheimer's patient has done the same and continuously track them to their precise location.
Even Christopher Reeve's 15 year old 2000 Super Bowl ad imagining him walking again after his crippling fall from a horse was fantasy back then. But now, wearable technology today is allowing people to stand and walk with the assistance of special suits.