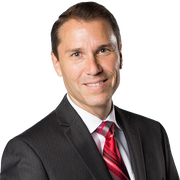 Jason Appelbaum
Sports Anchor/Reporter
Jason joined the KTVU FOX 2 sports team in the summer of 2015 just after the Warriors won their first NBA Championship in 40 years.  Over the next seven years, Jason would find himself right in the thick of KTVU's Warriors coverage which included five more trips to the NBA Finals and three more titles.  Over his almost three decades in the business, as both producer and anchor/reporter Jason has covered three World Series, three Super Bowls, seven NBA Finals and one Stanley Cup Final.
Prior to working at KTVU, Jason served as the executive sports producer at KRON-TV where he also reported and anchored.  He also produced sports for one year at CBS 2 in Los Angeles.  When he was just getting started in television Jason worked for a multi-media company in San Francisco called Pics Previews where he served as a content producer in the mid '90s.
Jason was born in Chicago and grew up in both Santa Barbara, CA and later Madison, WI where he went to high school.  He received his Bachelor of Arts from UC Santa Cruz where he co-majored in Environmental Studies and Economics.
Jason has called the Bay Area home since 1992, except for the one year he worked in LA in 1999.  He loves the sports landscape with six major professional sports teams, a handful of big-time college programs as well as the vast high school and youth sports scenes.  But more than that, he finds the Bay Area to be one of the most beautiful places on earth and loves the micro-climates and endless outdoor activities.
When he's not working Jason likes to spend time with his family which includes attending his son's high school basketball games and his daughter's youth soccer matches. He likes to hike, mountain bike, go to movies, travel and walk the family dog, Cubby, who is, "the best dog in the world."
The latest from Jason Appelbaum