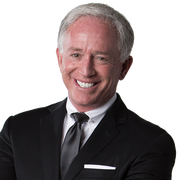 Mark Ibanez
Sports Director
KTVU Sports Director Mark Ibanez is the stuff of legends.
Born in Toronto, Canada, Mark graduated from Petaluma Sr. High School in 1973. Following his graduation, he went on to attend Santa Rosa Junior College from 1973 to 1974. Mark went on to earn a B.S. degree in Journalism from the University of Idaho in Moscow, Idaho, graduating with the class of 1977.
Mark's professional broadcasting career began in 1978 at KXTV Channel Ten, a CBS affiliate in Sacramento. After his departure in 1979, Mark set his eyes on the Bay Area, landing here at KTVU Channel 2 on October 10, 1979. With more than 40 years at Channel 2, Mark's career at KTVU is equal in length to that of former KTVU Anchorman Dennis Richmond.
Mark is an honored member of the Bay Area Broadcasters Silver Circle. With 16 Emmy award nominations, Mark has been awarded 4 Emmys.
Among his proudest accomplishments, a 1994 best-selling book titled "Mark's Remarks." All of the proceeds were donated to the American Cancer society.
Mark is happily married to Tina Ibanez. The two reside in Napa. He has four children: Coy, Rachel, Mark Jr. and Nikolas.
The latest from Mark Ibanez
ICYMI: A Star Wars-themed drone show lit up the sky at an Oakland A's game in the first event of its kind at a Major League Baseball game.