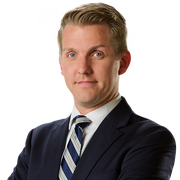 Brooks Jarosz
2 Investigates Reporter
Call me a watchdog, detective, or just a nosy neighbor. I can't stand cheaters, schemers, and those who take advantage of others.
If you value hard work, respect and kindness, we'll get along just fine. Maybe it's my Midwestern roots that motivate me, or my passion to spark change, expose problems, and get people talking.
I grew up near Toledo, Ohio, where most of my family still lives, but have lived in the Bay Area for a few years. Admittedly, it took time to understand the politics, culture and lifestyle. Personally, I've grown as a person, and as a journalist. It's exciting to do the job I love, in a place I love exploring. 
I've found Bay Area people lead interesting and exciting lives. I like to think I do too. If you've met me, you know I like to talk and am unafraid to ask questions. Truthfully, I want to make a difference.
The best part of being an investigative reporter is getting to learn something new, nearly every day. I'm constantly seeking the truth, being relentlessly persistent, and reporting the facts. I call it real journalism.
My friends would tell you I'm very competitive. I've earned five regional Emmy awards and numerous other Society of Professional Journalists' awards for investigative, enterprise, and consumer reporting.
Before KTVU FOX 2, I was an investigative journalist at WSYX ABC6/WTTE FOX 28 in Columbus, Ohio. Proud is how I'd describe the investigative work that has brought about sweeping changes and helped change laws, or improve lives.
Prior to 2013, I was a jack-of-all-trades reporting, shooting video, producing, editing and anchoring at WSAZ NewsChannel 3 in Charleston, West Virginia.
I'm a proud honors graduate from the E.W. Scripps School of Journalism at Ohio University, where I first got my start at WOUB-TV in Athens, Ohio.
In 2008, I earned a prestigious fellowship with the Brian Ross Investigative Unit at ABC News, which inspired me to become an investigative journalist.
I can trace back my interest in television news, productions and journalism to my high school, St. John's Jesuit. That's also where I was introduced to the sport of rowing. So if I'm not at work, I'm usually on or near the water, out and about with my little dog, Rufus, or sipping on a glass of California wine, and enjoying the fantastic food and arts scenes.
If you have suggestions on where to eat, what to do, or more importantly an investigative tip for 2 Investigates, drop me a line at Brooks.Jarosz@FOXTV.com.
The latest from Brooks Jarosz