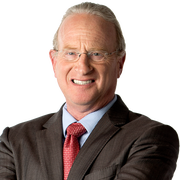 Rob Roth is a reporter at KTVU
Newsom has proposed a new law that would force communities to house the homeless.
"This decision to close Station 30 is a disaster waiting to happen, and it does not have to be this way," said Sean Burrows, president of Alameda County Firefighters Local 55. 
Patterson has been coaching 16 years in the NFL, the last eight with the Vikings. And his son is also coaching with him.
Under consideration is whether to add 10 unarmed employees walking around the trains and platforms
Aimed largely at ride-share companies, local theater groups say they could become collateral damage of California's gig-worker law, AB-5.
Oakland police have arrested one person at a multi-story commercial building believed to be a marijuana grow site.
On Santa Rosa's Joe Rodota Trail, a mile-long homeless encampment has swelled to an estimated 200 people. Now the encampment is dealing with a series of fires that have broken out, according to the fire department and neighbors.
Mitchell, with the help of others in the police department and Oakland community, gathered enough donations to buy Christmas dinner and gifts for seven families who could use some help.
After nearly six-years of providing showers for the homeless population in San Francisco and other Bay Area cities, nonprofit Lava Mae is scaling back service.