Alameda County Supervisor Richard Valle dies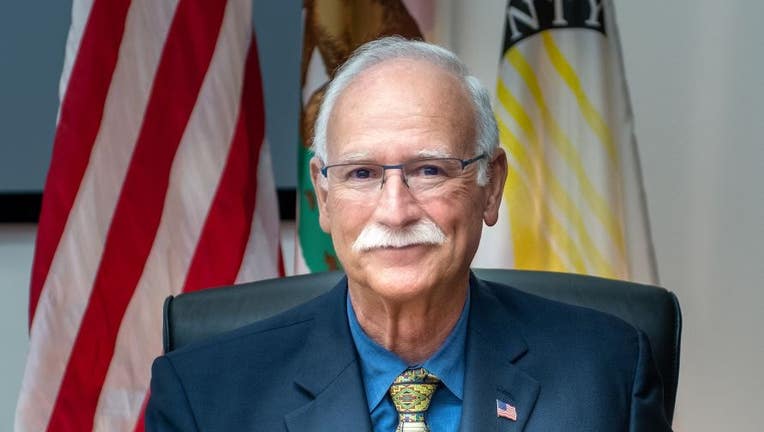 article
OAKLAND, Calif. - District 2 Supervisor representing Alameda County, Richard Valle, has died, the board of supervisors' president confirmed on Wednesday. 
His cause of death was not immediately available. 
Board President Nate Miley offered his condolences in a written statement. 
"I am devastated to learn of the passing of my colleague and friend. Richard Valle was a champion for his District, especially in his hometown of Union City. During his 10 years of service on the Board of Supervisors, Richard fought for safety-net services, mental health programs and was a tireless supporter of Saint Rose Hospital. 
He uplifted community volunteers through a highly successful annual volunteer appreciation event, promoted walkable neighborhoods through the Niles Canyon Stroll and Roll and educated the community about STEM  programming through Science in the Park. He was an advocate for at-risk youth, jo development programs, and was a steadfast champion for organized labor. 
My condolences to his wife, children, grandchildren, staff and to all those lucky enough to call Richard a friend. Rest in Peace Supervisor Valle."
Oakland Mayor Sheng Thao offered her condolences on social media: "Richard was a dear friend, strong ally of working people, and fierce advocate for justice and change," she wrote. She said they worked together for many years and that she always appreciated his insight, advice and friendship. 
Oakland City Councilmember Dan Kalb posted to Twitter following word of Valle's death. He said he was saddened by the news and that it was a tremendous loss for many people as well as many progressive causes. He noted that Valle helped those in need. 
District 2 includes Hayward, Union City, Newark and parts of Fremont since 2012. 
Valle is the second member of the five-seat Alameda County Board of Supervisors to die in office in recent years.  District 3 Supervisor Wilma Chan was hit and killed by the driver of a vehicle in the city of Alameda in November 2021. Following her death, the board appointed Chan's former chief of staff Dave Brown to replace her, and Lena Tam was elected to the seat in last November's election.
Bay City News contributed to this report.