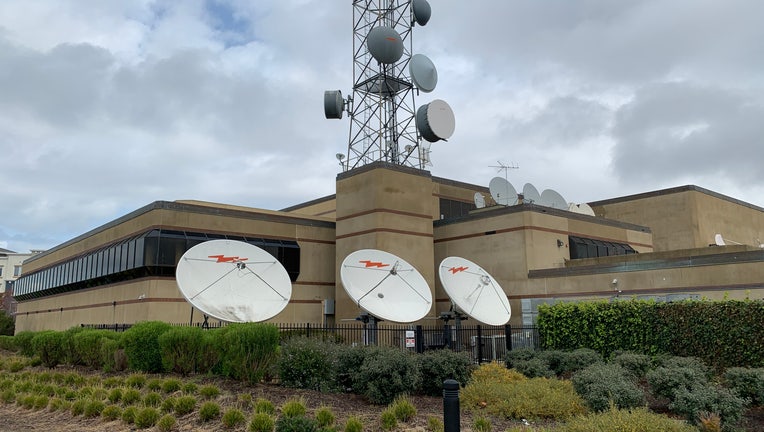 KTVU FOX 2 & KTVU Plus
2 Jack London Square, Oakland, CA 94607
MAIN LINE: (510) 834-1212
NEWSROOM: (510) 874-0242
For general questions and comments about newscasts, email ktvunewscomments@fox.com
If you have a news tip or story idea, email newstips@fox.com or call our 24/7 newsroom (510) 874-0242.
If you want to share information with our investigative team, email ktvu2Investigates@fox.com or call their tip line at 510-874-0222.  
To submit a photo or video to be used on our newscasts or digitals sites, email ktvuphotos@fox.com
To flag a typo or error on our digital sites, email ktvuwebproducers@fox.com
For issues with your TV signal or closed captioning, email  KTVU_signalproblems@fox.com.
To reach other departments at KTVU including promotions, sales, management or engineering please email: ktvustationcomments@fox.com 
Digital
DOWNLOAD THE FOX 2 WEATHER APP FOR iOS and ANDROID
DOWNLOAD THE FOX 2 NEWS APP FOR iOS and ANDROID 
Livestream or website issues? Please email our digital team: ktvuwebproducers@fox.com
Social media
Follow us on Twitter, Facebook, Instagram, and YouTube. 
Subscribe to our newsletter.
Video Requests
Not every story you see on KTVU Fox 2 will be found on our website. If the story you're looking for is not available online there are companies you may contact that charge a nominal fee for video copies of our broadcasts. We are not affiliated with any of those companies or business practices.
Advertise With KTVU
To advertise on air, email or call: Ernesto Perez, Sales Manager (510) 817-6806 ernesto.perez@fox.com.
To advertise on KTVU digital platforms, email or call: Mike Sklut, Digital Sales Manager (510) 874-0514 michael.sklut@fox.com
Community Affairs
Share your community event with us!  Send an email to our Community Affairs Director Lisa Yokota at lisa.yokota@fox.com or call her at (510) 874-0180.  
EEO Report and FCC Public File 
KTVU's FCC public file, including Annual EEO reports and Children's Television Programming Reports, are available online. 
Click here for KTVU's FCC Online Public File
Click here for KICU's FCC Public File
Click here for Equal Employment Opportunity records
Click here to read KTVU/KICU 2020 EEO Report
If you are disabled and need help accessing our public file, please contact:
Lisa Yokota Community Affairs Director KTVU and KICU2 Jack London Square Oakland, CA  94607
Phone: (510) 874-0176
Fax: (510) 874-0331