Amazon Echo now supports Alexa Guard, a home security feature in the US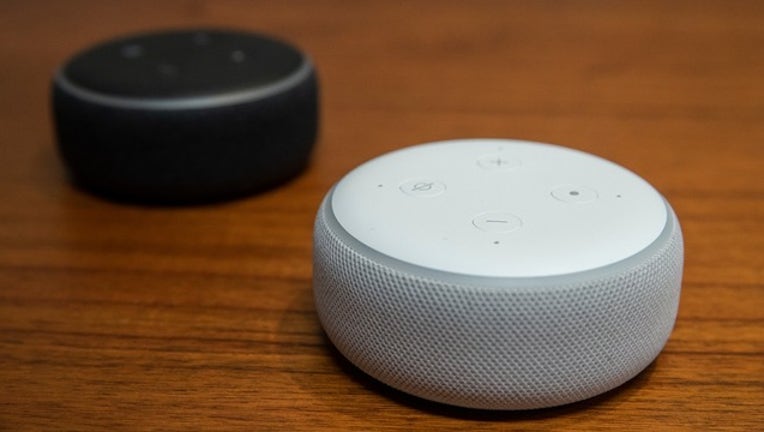 San Jose, Calif. (KTVU): - Your Echo smart speaker can now double up as a watchdog at home. Amazon started rolling out its Alexa Guard feature on Monday to users in the US, which notifies you if there's the sound of breaking glass, or if the smoke or carbon monoxide alarm goes off while you're away from home.  
The feature can be activated from your Alexa app – Guard is available as a tab under the Settings menu. Once set up, Guard mode can be activated by saying "I'm leaving" to switch to Away mode, and deactivated by saying "I'm home". 
If the Echo speaker is triggered by any event, Alexa will send you an alert letting you know what sound was detected, and let you listen in from your Alexa app. You can also use the Drop in feature to eavesdrop on what's going on, and if your Echo has a camera, it can let you remotely view what's happening inside your home.
In the FAQs, Amazon says that the audio recordings associated with the Guard feature can be deleted from the Privacy tab in the Alexa app, or via the Alexa Privacy Settings Page. 
While Alexa Guard feature is free, Amazon is selling bundles which add additional security features – Away Lighting works with the Philips Hue smart lighting system to automatically turn the lights on to make it look like someone is home. Amazon says that this feature uses machine learning to automatically determine the right kind of lighting activity for your home. 
The Ring Alarm bundle offers a keypad, base station, entry and motion sensors, and the ability to request dispatch of emergency responders under a $10 a month Ring Protect Plus plan. Guard also works with ADT security systems, letting users automatically forward smart alerts so that ADT can take action on their behalf.