Bay Area superintendents sound off on back-to-school plans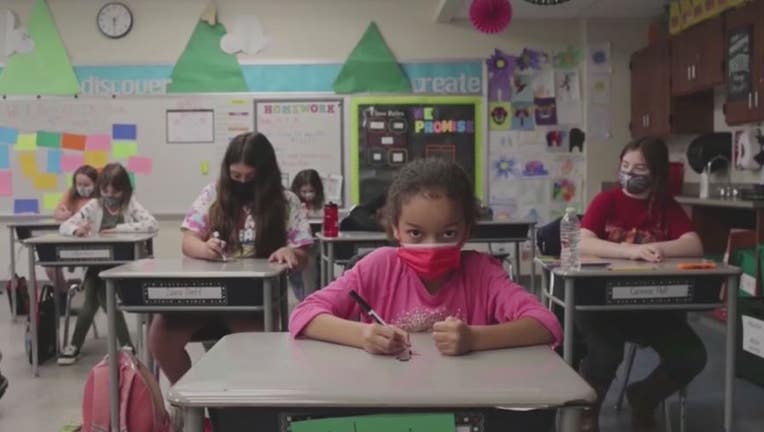 OAKLAND, Calif. - Students may or may not be excited to set their alarms again and whip out their notebooks.
But the Bay Area's superintendents sure are.
KTVU sat down with some schools chiefs across the nine counties to discuss what's in store for the 2022-23 academic school year, from COVID plans to mental health programs.
Here is some of what they had to say:
Oakland Unified Supt. Kyla Johnson-Trammell
We wanted to let you know KTVU invited the head of the Oakland Unified School District to speak on Mornings on 2. 
The district spokesperson declined our repeated requests for a conversation with Kyla Johnson-Trammell, saying he didn't want to put the superintendent "in the position" of having to answer questions about OUSD school closures and consolidations.
San Francisco Unified Supt. Matt Wayne 
Supt. Matt Wayne said it's a big challenge to welcome all 50,000 students back to school.
He deflected a question about whether he thought board member Ann Hsu should be admonished for her racist comment about Black families. 
But he did say that the district is committed to fixing some payroll issues and is working hard to fill teacher vacancies. 
Berkeley Unified School District Supt. Enikia Ford Morthel 
Supt. Enikia Ford Morthel said she will spend her first 90 days in BUSD listening and learning, visiting schools and meeting with students, families, staff, and community partners.
She said BUSD wants to make sure that "all young people in Berkeley grow up with equitable opportunities to achieve high outcomes and realize their full potential," and she wants to champion this vision. 
She said she has only a few vacancies to fill for teacher spots. 
San Mateo-Foster City Supt. Diego Ochoa
The San Mateo Foster City Unified School District is the largest on the Peninsula.
Supt. Diego Ochoa told KTVU how the district has had great success in recruiting new teachers ahead of the new school year, and the major changes coming to two schools in particular, in the years to come.
Ochoa also shared his philosophy of having happy, healthy kids heading back to safe learning environments, bringing STEM to the students and creating other educational opportunities.
West Contra Costa Unified School District Supt. Chris Hurst
In the face of a $30 million deficit, West Contra Costa Unified School District Superintendent Chris Hurst said hard decisions have to be made.
He is also looking forward to involving more parents and families in the decision-making that affects the district's students. 
Hurst said he wanted to make safety a priority from social-emotional programs to physical safety.