Minecraft Earth could be the biggest augmented reality game since Pokémon Go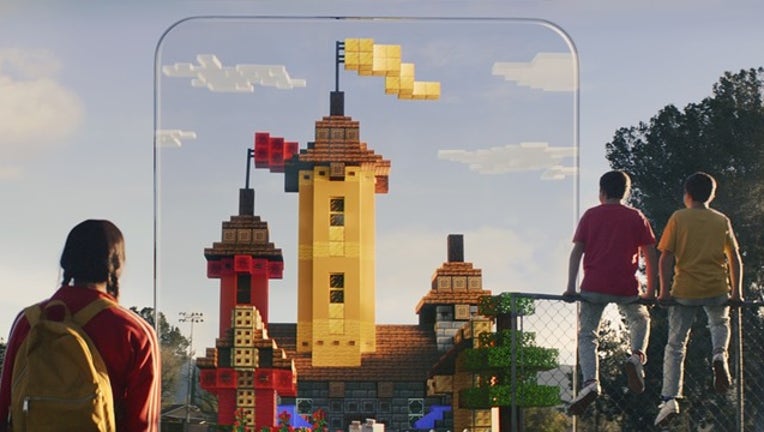 San Jose, Calif. (KTVU): - Augmented reality hasn't had a blockbuster hit since Pokemon Go – that's set to change soon, with one of the world's most popular game franchises throwing its hat into the ring. Microsoft celebrated the 10th anniversary of Minecraft by unveiling an augmented reality game on Friday. Minecraft Earth, the free-to-play AR game will be playable on iOS and Android devices this summer, starting first with a closed beta. 
A sign up page is currently accepting registrations for the closed beta, though players must be 18 or older to participate.  
The game's mechanics will be similar to Minecraft, revolving around crafting new items, breeding mobs, and growing crops. "The game blends state-of-the-art Microsoft technology like Azure Spatial Anchors AR tracking and PlayFab integration to bring the Minecraft Earth experience to life," says Saxs Persson, Creative Director, Minecraft in a blog post announcing the title.  
Judging from the trailer, players will be able to create builds in their living room and then take them outside. "You'll discover exciting new mobs to use in your builds. And you may need to put your survival skills to the test as you explore a new side to your neighborhood and battle Minecraft mobs in real life!," the FAQs say.
Minecraft has sold more than 176 million copies to-date, making it the highest-selling game of all time. Microsoft acquired Minecraft from Mojang for $2.5 billion in 2004. It remains to be seen how the free-to-play game plans to monetizes itself.