Multi-vehicle crash shuts down several lanes on San Mateo Bridge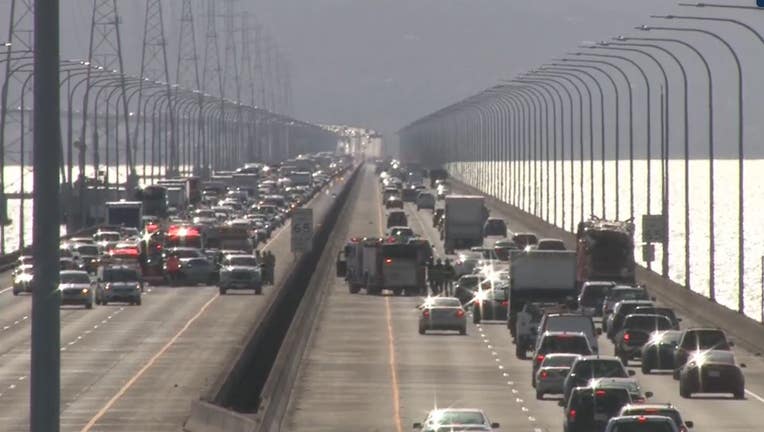 article
SAN MATEO, Calif. - Several lanes were shut down on the San Mateo Bridge Friday afternoon, due to a crash, as the evening commute into the weekend got underway. 
California Highway Patrol said they received the call of the multi-vehicle collision at around 3:30 p.m. 
As many as five vehicles were involved in the collision on the eastbound lanes near the toll plaza. However, westbound lanes were also impacted from emergency response vehicles. 
There were only minor injuries as a result of this crash that snarled traffic, but CHP said they expected the lanes to reopen just before 6 p.m. Indeed, traffic was once again flowing freely at around that time.