Northern California woman, who turns 115 next month, named oldest living person in the country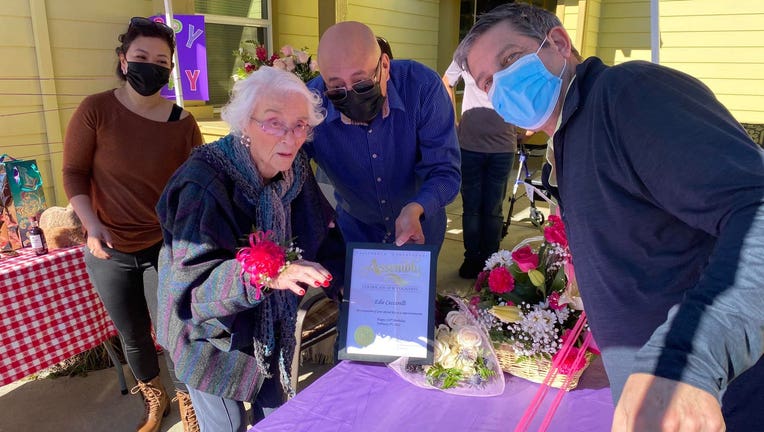 article
WILLITS, Calif. - A 114-year-old Northern California woman this week became the oldest known living person in the U.S.
Edie Ceccarelli, of Willits in Mendocino County, now holds that title, after Bessie Hendricks of Iowa died on Tuesday. 
Hendricks, who was born in 1907, was 115 years and 57 days old. 
"Sadly, Bessie Hendricks died of COVID-19, becoming the oldest known victim of the Covid-19 pandemic," said Robert Young, director of the Gerontology Research Group (GRG). 
Young noted how Covid has left our eldest citizens extremely vulnerable. "Often, we see stories of incredible survival, yet this pandemic is affecting the very eldest persons," he said, adding, "The current two oldest living persons both survived Covid-19, whereas Bessie Hendricks did not."
SEE ALSO: Oakland resident, who was California's oldest living man, dies at age 111
SEE ALSO: 22-year-old Los Angeles dog named oldest dog alive by Guinness World Records
Ceccarelli, a native of Willits will turn 115 next month on Feb. 5. She's considered not only the oldest in the U.S., but the fourth oldest on the planet, according to GRG, which tracks and specializes in supercentenarian research.
Ceccarelli's secrets to longevity were said to be taking daily naps, never smoking, and drinking red wine.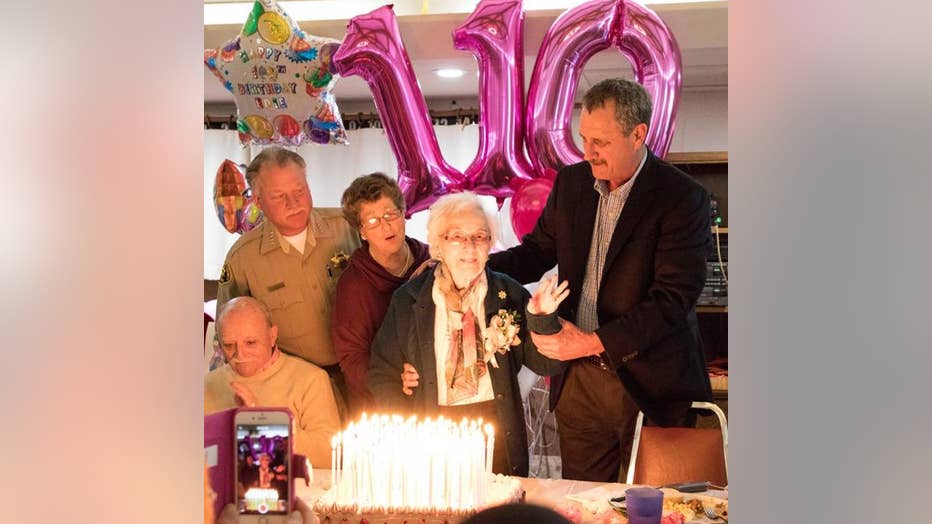 Edie Ceccarelli, of Willits, Calif., seen here at her 110th birthday celebration at the Willits Harrah Senior Center & Thrift Store in February 2018.