Snow melt uncovers damage caused by unprecedented Sierra winter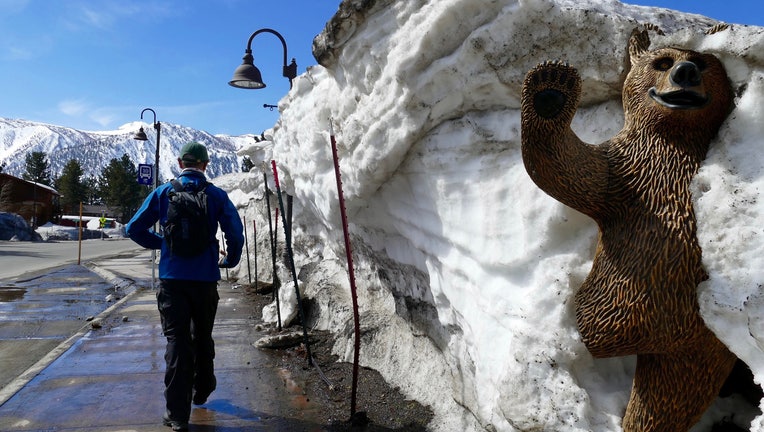 article
As temperatures rise and snow begins to melt, the damage and destruction of Sierra's epic winter is slowly being uncovered. 
The short but significant heat wave this week has caused a rapid melting of snowpack, officials said. And images of buried homes, sheds, and cars emerging from the dirty snow are circulating on social media.
"The Big Melt is now officially arriving," warned Climate Scientist and UC Davis graduate Daniel Swain a few days ago on Twitter.
Carter Murphy, based in Mammoth Lakes, shared a photo of what appeared to be a home completely crushed by the snow.
"It was 62° today," wrote Murphy. "We've seen some melt this week and a lot of damage is starting to uncover itself around here."
As the mountain areas survey the damage left behind by massive snow pack, surrounding valley communities prepare for inevitable flooding. 
Parts of Yosemite National Park temporarily closed Friday due to flooding concerns. Park officials said Tuesday that the eastern section of Yosemite Valley will stay shut at least until May 3. Reservations for campgrounds and lodging in the eastern valley will automatically be canceled and refunded.
ALSO: Yosemite National Park to close much of valley as flooding risk grows
Critical agricultural communities are also at risk for flooding. California Governor's Office of Emergency Services said they are particularly worried about Tulare, Fresno, Kern, and Kings counties.
Anyone with photos of this year's snow melt in California who would like to share with KTVU, please email sara.sedillo@fox.com.