$100K in property stolen from Super Bowl Experience in downtown Phoenix, arrest made
PHOENIX - An arrest has been made after $100,000 worth of property was stolen from the Super Bowl Experience in downtown Phoenix on Saturday.
The theft was reported at the Phoenix Convention Center near 2nd Street and Washington at around 5 p.m. on Feb. 4.
Police said that production equipment had been stolen from a third-party vendor parked at the event. Four projection lights and a power distributor with a combined value of $105,000 were seen in the back of a truck leaving the Regency parking garage that day, according to court documents.
On Feb. 7, officers arrested 36-year-old George Rodriguez in connection to the theft.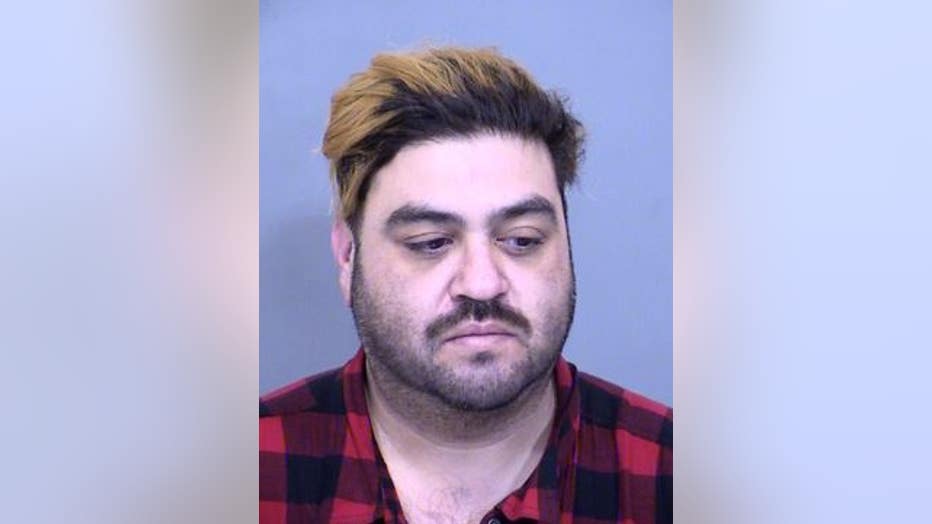 Rodriguez told police that a friend contacted him claiming that "he found his stolen property and he needed [George's] assistance in obtaining the items."
The 36-year-old did not say that he knew he was stealing, but knew something was off when he was asked to cover up his license plate before entering the parking garage.
All the stolen equipment was recovered, police said.
It's unknown if police have arrested the man Rodriguez mentioned during his interview with officers.
Valley residents say this isn't the message we want to send to people visiting Arizona for Super Bowl week.
"It's crazy, but that's today's world," a man named Dave said.
A woman named Melissa says she used to live in Arizona and that it's changed.
"It's definitely weird coming home and seeing how much crime has happened from being gone 25 years ago. It's a different Valley, but I hope we as a community can make it better," she said. "It's amazing. We've been gone for 26 years. My husband is retired military, so this is our first year back."
More Super Bowl headlines