2 officers 'caught in the act' helping 82-year-old Elk Grove man with yardwork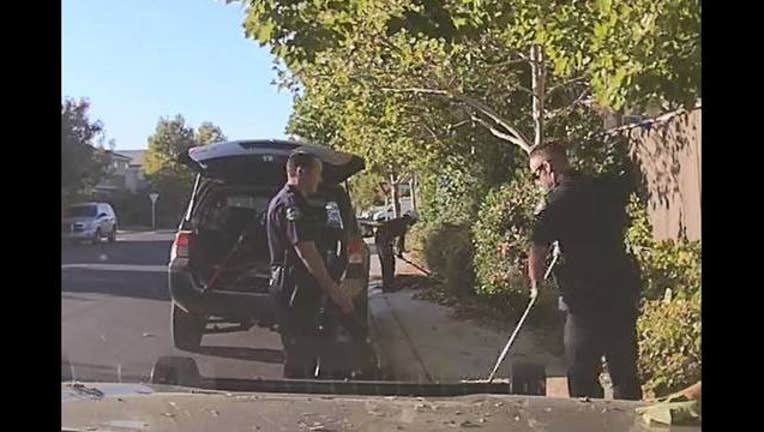 Two officers were "caught in the act" after a community member called the Elk Grove Police Department to point out some kindness she witnessed, according to a post on the police department's Facebook page.
Officer Meyerdick and officer Freitas noticed an elderly man trying to clear overgrown shrubs and tree limbs from his property when they decided to stop and help out. Together, the officers and the 82-year-old man finished the job at the residence outside of Sacramento. 
Elk Grove police posted photos to their Facebook page, but said in the caption that the two officers didn't tell anyone what they did. "We would not have known about our officers lending a hand had it not been for the community member calling in to express her gratitude," the post said.