4th person to die at Santa Rita Jail in 6 weeks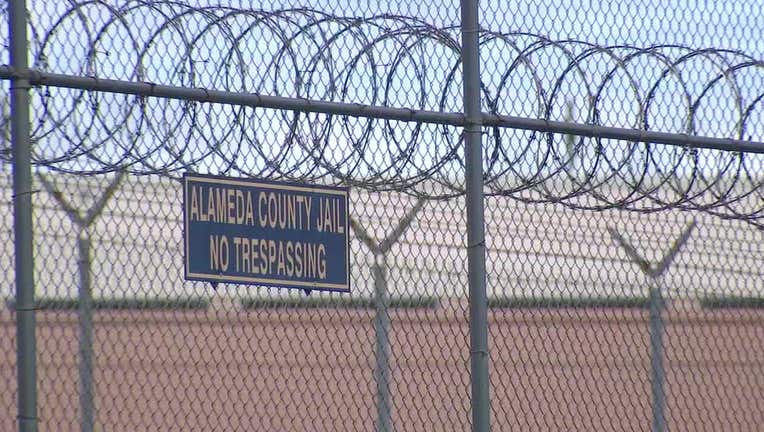 article
DUBLIN, Calif. - A 33-year-old person has died at Santa Rita Jail, the fourth person to die in six weeks.
Candice "Cody" Vanburen, 33, suffered a medical emergency, the Alameda County Sheriff said, and died at Eden Medical Center in Castro Valley on Feb. 28. A source told KTVU that Vanburen overdosed on an extremely powerful amount of fentanyl. 
Several advocacy groups decried the latest death. 
"We are heartbroken and enraged to hear of yet another death related to Santa Rita Jail, the deadliest place in Alameda County," the groups said in a statement. "For years, advocates have called out the
level of abuse, neglect, death, and cruel punishment inside Santa Rita Jail. We have stood alongside families who have lost loved ones at the hands of the Alameda County Sheriff's Office and called for transparency, diversion, and accountability — yet these calls have been met with silence."
The groups include: The Ella Baker Center for Human Rights, Oakland Rising, Urban Peace Movement and Human Impact Partners.  
Vanburen was non-binary and preferred the pronouns were him/he/his, the sheriff's office said. 
Vanburen was booked the day before about 1:20 p.m.
MORE: A look at the people who have died at Santa Rita Jail
Vanburen was assigned to Housing Unit 21 D, cell 18 as the only person in the cell.
During intake medical screening, Vanburen admitted drug use, the sheriff said, but there was "no cause for concern found" during the intake process. 
A deputy found Vanburen unresponsive about 5:20 a.m. during a wellness check. Staff administered five doses of Narcan, but they were unsuccessful.
He was serving a two-year prison sentence for felony vehicle theft, the sheriff's office said.
Once his sentence was completed at Valley State Prison-Chowchilla, he was sent to Santa Rita Jail on post-release community supervision.
Vanburen marks the 66th death at Santa Rita Jail since 2014, according to KTVU's count. 
In a statement, the advocacy groups said that the Alameda County Board of Supervisors "has refused to take action" to hold the sheriff's office accountable.
"Alameda County voters hoped the election of Sheriff Yesenia Sanchez would bring meaningful change to SRJ," the groups added. "But the death of Cody and three others in six weeks alone tells us that nothing has changed."
 
Lisa Fernandez is a reporter for KTVU. Email Lisa at lisa.fernandez@fox.com or call her at 510-874-0139. Or follow her on Twitter @ljfernandez