6-year-old boy creates clay koalas to raise money for Australian animals affected by wildfires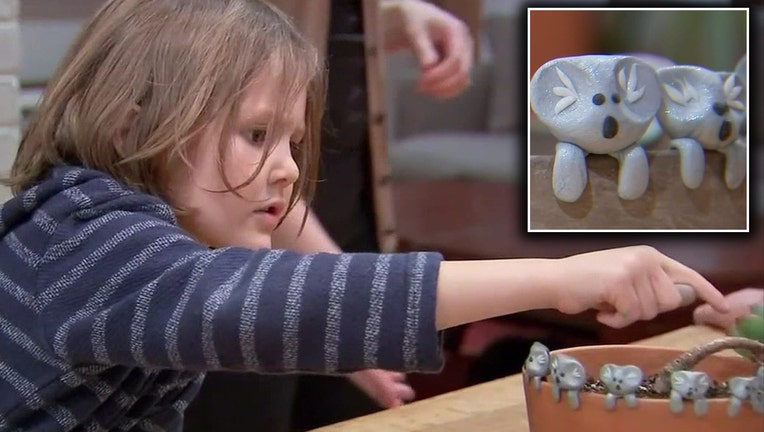 article
HINGHAM, Mass. - A 6-year-old boy in Massachusetts is doing his part to help save animals affected by the devastating wildfires in Australia.
Owen Colley has raised thousands of dollars for wildlife relief by creating one tiny koala at a time out of clay.
"It was kind of a combination of wanting to help Australian animals and already knowing how to make these clay figures," the little boy told WXFT.
Owen, whose dad is from Australia, wanted to do something to help after seeing the horrific impact the country's wildfires were having on animals, such as koalas and kangaroos.
Owen's mom said her son has been making clay figures for a long time, and decided to use his talent for a good cause.
"People buy them and then we get the money, then we give it to Australia," the young artist said.
He's set up a GoFundMe page for his clay koala cause. While donations of any amount are accepted, those who donate $50 or more will receive a clay koala in return.
So far, Owen has raised over $63,000 as of Wednesday evening.