Alameda County first responders release lip sync challenge to E-40's 'Tell Me When to Go'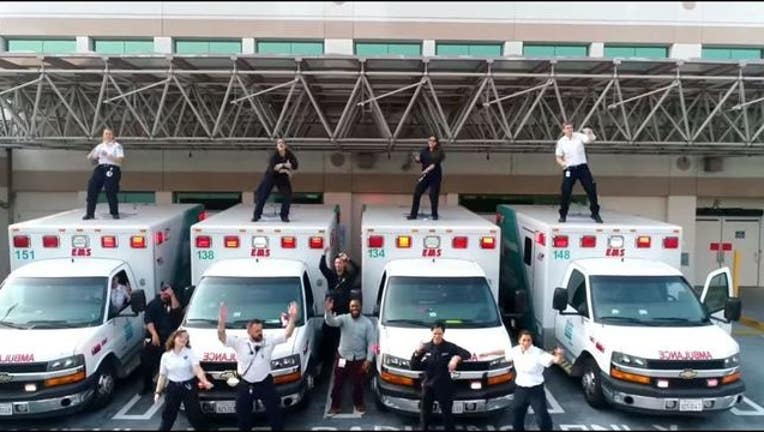 article
OAKLAND, Calif. (KTVU) - A new lip sync challenge was released with a very Oakland vibe. 
The video - posted on YouTube - shows the EMS first responders and support staff of Alameda County taking to the streets of Oakland to perform the lip sync challenge to what they call a Bay Area Anthem. 
The colleagues voted and chose the song "Tell Me When to Go" by Bay Area artists E-40 featuring Keak da Sneak. They thought the song choice was a great way to incorporate more of the community. 
David Torres wrote about the lip sync video on Facebook saying, "I work alongside these folks as they tirelessly run grueling medical calls to the citizens of the Bay. They have to endure death, violence, pain, and despair on a daily basis never knowing when they will go home to their families themselves. To go along with the daily grind, we have had several coworkers commit suicide in the past decade as a result of the stress of this job. I love when they can come together and have a little fun while paying homage to the area most of them grew up in."
Bay Area Firefighters YouTube page says the video was a huge boost to morale.