Another California school district now requires schools to notify parents if kids are trans
ROCKLIN, Calif. - A Northern California school district approved a  policy change on Wednesday, which requires schools to notify parents if their child asks to be identified as a gender other their biological sex – on the same day a judge halted a Southern California school district from outing children over the same policy as a response to a lawsuit by the state Attorney General. 
The Rocklin Unified school board met for more than six hours and hundreds of people, on both sides of the issue, showed up. Rocklin is about 20 miles north of Sacramento. 
Supporters of the policy say this kind of information should not be withheld from parents.
Critics of the policy say it could be harmful to minors who are not ready or don't feel comfortable telling their families about their gender identity. 
Rocklin elementary parent Price Johnson said:  "Really, the bigger concern is this is putting the onus on the wrong people. It's putting it on the child to self report identities that they're still shaping for themselves and it's putting a liability on teachers who now have a three-day requirement to out their students."
Boomer Bennett, another Rocklin parent, said that he "wholeheartedly agree with these changes from a parent perspective."
He said the teachers he knows support the policy but "can't speak out of fear of retaliation."

Under the new policy, parents are to be notified within three days when their child asks to be identified as a different gender.
Meanwhile, also on Wednesday, San Bernardino County Superior Court Judge Thomas S. Garza told the Chino Valley Unified School District they could not move forward on adopting a policy requiring schools to tell parents when their children change their pronouns or use a bathroom of a gender other than the one listed on their official paperwork.
That ruling was as a result of AG Rob Bonta's lawsuit against the school district.  
In an interview Wednesday, Bonta said: "If they want to do what is appropriate to protect their kids, then they should stpo breaking the law. They should stop violating civil rights of children. They should stop taking steps, which put children at danger, that risk their physical safety, hurt them psychologically and emotionally." 

The AG could seek a similar court ruling against the Rocklin school district. 
KCRA contributed to this report.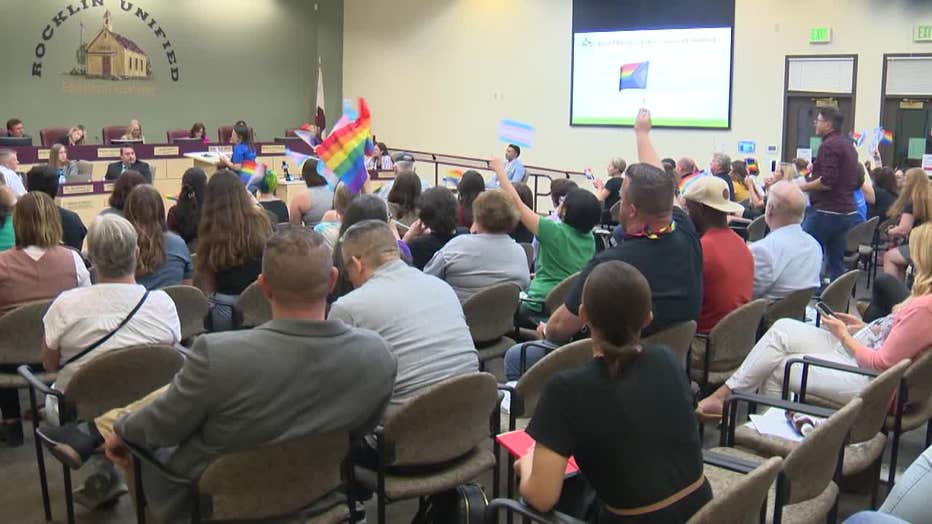 Parents pack the Rocklin Unified school board meeting. Sept. 6, 2023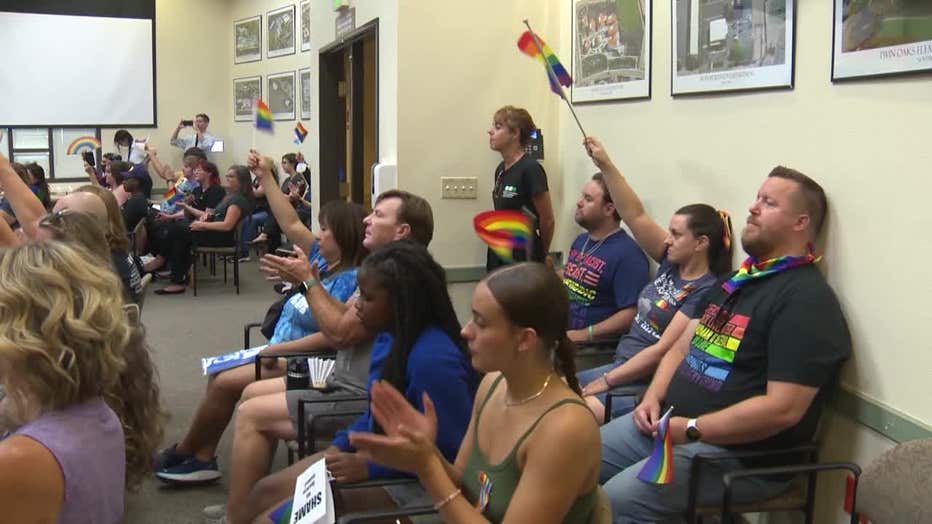 Parents hold up rainbow flags at the Rocklin Unified school board meeting. Sept. 6, 2023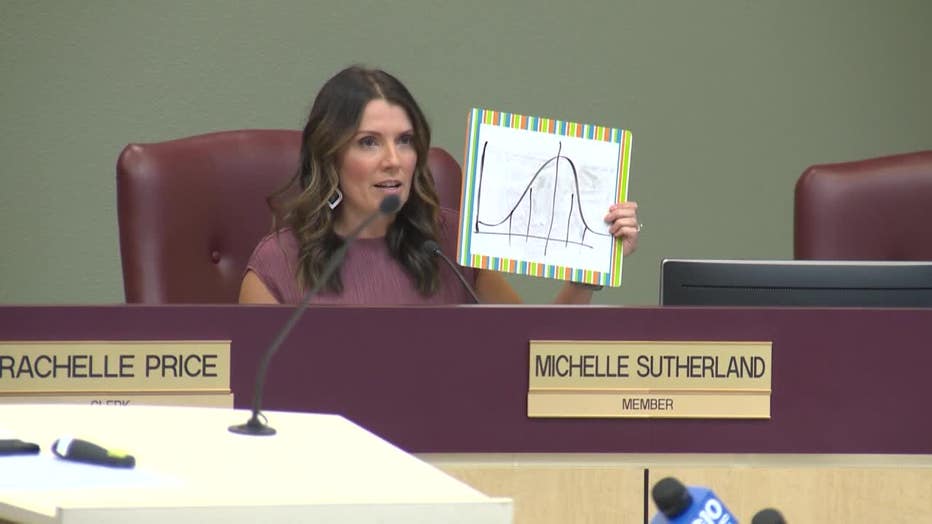 A Rocklin school board members holds up a graph. Sept. 6, 2023