Appellate Court strikes down Barry Bonds obstruction conviction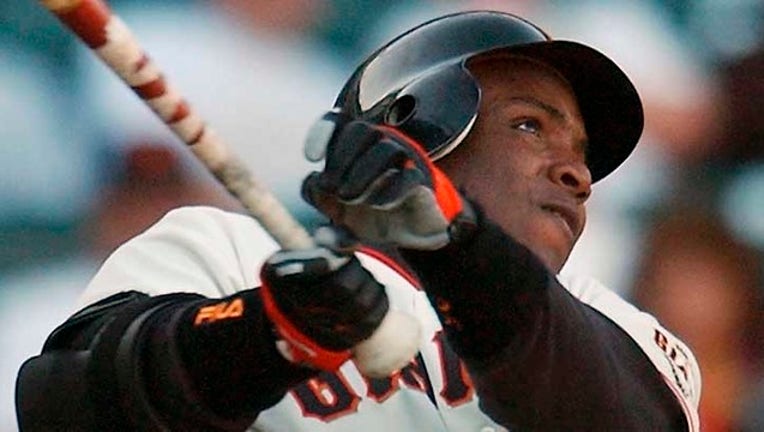 article
SAN FRANCISCO (KTVU and wires) – An 11-judge federal appeals court panel reversed home-run champion Barry Bonds' obstruction-of-justice conviction on Wednesday.
Bonds, 50, had appealed his 2011 conviction in federal court for obstructing justice by giving misleading or evasive testimony to a U.S. grand jury in 2003.
The grand jury was investigating the sale of steroids and other performance-enhancing drugs to professional athletes by the Burlingame-basedBay Area Laboratory Co-Operative, or BALCO.
The former San Francisco Giants slugger has served his sentence of one month of home confinement, but he and his team of six lawyers continued his appeal in a bid to clear his name.
Bonds was convicted by the trial jury on the basis of a rambling statement in which he called himself the "celebrity child" of a baseball-playing father when asked whether his trainer, Greg Anderson, had given him anything to inject himself with.
He claimed the verdict was unfair because he wasn't given notice of that statement in an indictment, and because he answered the question directly three times a few seconds later, denying that Anderson gave him injectable drugs.
A three-judge panel of the 9th U.S. Circuit Court of Appeals upheld the conviction in 2013, but the court granted a rare reconsideration by an expanded 11-judge panel.
While playing with the Giants from 1993 to 2007, Bonds set the Major League Baseball career home-run record of 762, as well as the single-season record of 73, which he batted in 2001.
Bonds admitted to the grand jury he had taken substances known as "the clear" and "the cream" from Anderson, but said he thought they wereflaxseed oil and arthritis ointment. The substances were later identified as so-called designer steroids that had been engineered to be undetectable.
Bonds is one of 11 people, including athletes, trainers, BALCO officials and a chemist, who were accused of either illegally distributing drugs or lying in connection with the BALCO investigation. The others all pleaded guilty or were convicted of various charges.
The obstruction count in Bonds' indictment alleged he impeded the grand jury's BALCO probe by giving "intentionally evasive, false and misleading" testimony, but did not specify any particular statements.
The "celebrity child" statement was one of seven statements later identified in jury instructions as possible examples of obstruction. U.S.  District Judge Susan Illston told jurors they had to agree on at least one  statement as an example in order to convict on the obstruction charge, and the jury chose that statement.