Attorneys in Oakland Police case ask judge to consider tough sanctions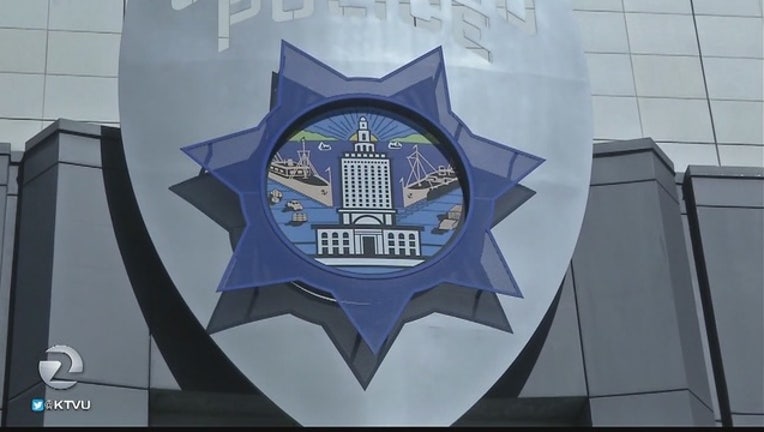 article
OAKLAND (BCN) Plaintiff's attorneys are asking a federal judge to consider finding city of Oakland officials in contempt of court for failing to comply with all of the terms of a police misconduct lawsuit settlement dating back
to 2003.
Attorneys John Burris and James Chanin said in a brief filed with U.S. District Court Judge Thelton Henderson late Wednesday that "both the criminal and civil contempt process have been employed where public officials
have failed to comply with the court's orders in civil rights actions against law enforcement agencies."
Burris and Chanin said, "The contempt process has the advantage of punishing the actual party causing the problem, rather than punishing others who are associated with him/them through no fault of their own."
Henderson approved and is monitoring a 2003 settlement which requires Oakland police to implement 51 reforms in a variety of areas, including improved investigation of citizen complaints, better training of officers and increased field supervision.
The settlement resolved a lawsuit filed by 119 Oakland citizens who alleged that four officers known as the "Riders" beat them, made false arrests and planted evidence on them in 2000 while they were trying to crack
down on drug dealing in West Oakland.
Three of the officers stood trial on criminal charges against them but they weren't convicted of any charges during two lengthy trials.
Burris and Chanin said the city of Oakland appeared to have been making good progress in complying with the settlement until the revelation last year of a sexual exploitation scandal in which multiple officers allegedly were involved with the teenage daughter of an Oakland police dispatcher.
A recent report that San Francisco attorney Ed Swanson compiled at Henderson's request found that the Oakland Police Department's initial investigation into officers' interactions with the teenager, who's now 19,
was "seriously deficient" and city of Oakland officials "failed to take the necessary steps to examine these deficiencies once they came to light."
Swanson said top Oakland police officials knew about the sexual misconduct scandal after Officer Brendan O'Brien, 30, who allegedly was involved with the teenager, committed suicide on Sept. 25, 2015, but failed
to investigate the incident properly even though O'Brien left a suicide note
in which he described the teenager's interactions with other officers.
Swanson said he believes Oakland police didn't investigate the matter more thoroughly "because of an implicit but evident bias against the victim, based on the type of victim she was: one who initiated contact with the officers in questions, who was involved in prostitution and who used drugs and dealt with mental health issues."
Henderson has ordered Oakland officials to appear in his San Francisco courtroom next Monday to account for what he said were the report's "very troubling conclusions about how defendants (the city) mishandled these
allegations and did not aggressively pursue an inquiry into what went wrong."
Burris and Chanin said, "The failure to properly investigate the sexual misconduct from September 2015 to March 2016 without court intervention raises troubling questions about whether the senior leadership of the city of Oakland and the Oakland Police Department will ever comply with the Negotiated Settlement Agreement (the 2003 settlement)."
In their own brief, city of Oakland officials said in recent years its police department "has faced several setbacks, including the reprehensible sexual misconduct, that are extremely troubling to city leaders."
The city said, "During this time of self-reflection, the city has identified its shortcomings and mistakes, and learned many lessons that will be incorporated into the department's practices going forward and are reflected in the city's response to Mr. Swanson's recommendations."
The city said, "The recent setbacks have strengthened the city's resolve to continue to improve the department's performance and relationships with the community that it serves and protects."
It added, "It is imperative that we restore the public trust."