BART's Pittsburg line glitch gone; cause still a mystery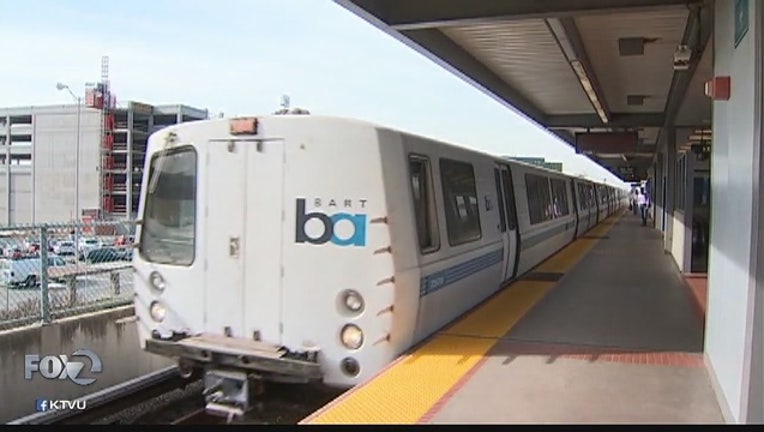 article
OAKLAND, Calif. (BCN) - A persistent electrical problem that crippled BART service at the end of the Pittsburg/Bay Point line for more than two weeks starting in March has gone away almost entirely, but its cause remains unknown, according to
BART.
   
In an update to BART's Board of Directors, assistant general manager Paul Oversier said the agency hired a team of outside consultants to go over their data and determine what was causing power surges between the Pittsburg/Bay Point and North Concord/Martinez stations starting on March 16.
   
That morning, more than 50 BART cars were knocked out of service, forcing the agency to run shorter trains. BART halted service between those stations, running a bus bridge between them, and days later shuttle trains that required passengers to offboard at North Concord and get on a different train.
   
Since the problem mostly affected certain train cars, BART staff shuffled the trains around so those cars wouldn't be used on that line, allowing them to resume service on April 2. But since then they have started putting those cars back into rotation without a glitch.
   
A similar but less persistent problem damaged cars in the Transbay Tube in February. Since the source of either problem isn't clear, it's possible it could return.
   
"Even though the problem has gone away, we want to get to the bottom of it, we need to get to the bottom of it, we don't want our customers to suffer through another round of this the next time it pops up," Oversier said.
   
BART director Joel Keller, who represents the Pittsburg and North Concord stations, expressed frustration that today's board meeting wasn't held at night in Pittsburg to give residents there a chance to vent their frustration over the breakdowns.
   
Board President Tom Radulovich said he was more inclined to have a town hall meeting with the general manager there, as the board getting through all its business in addition to hearing from residents could make the meeting go well past midnight.
   
But such a meeting still hasn't been scheduled and Keller bristled at the suggestion that the other board members didn't want to travel back after a late meeting in Pittsburg when he travels to Oakland for the regular meetings.
   
"I sit here and I have two hours to go when I leave here, and I don't whine about that," Keller said.