Bird strike forces Hawaii bound plane to land in Oakland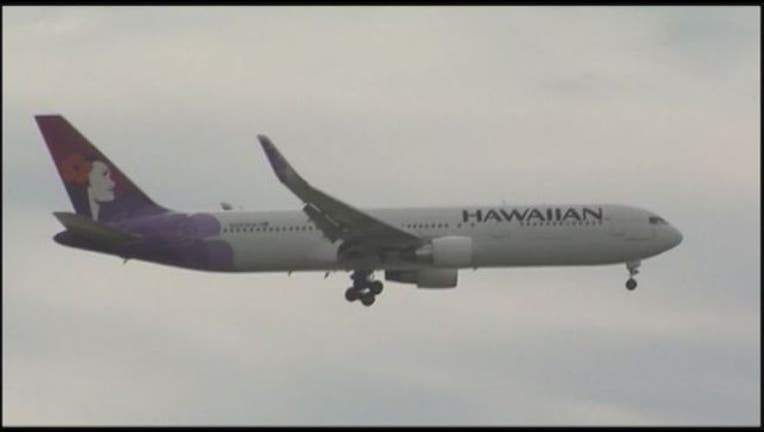 article
Oakland International Airport Spokesman Keoni Wagner said the plane hit a flock of about 30 to 40 sandpiper birds with the nose of the plane.
According to Hawaiian Airlines Spokeswoman Alison Croyle , Flight 23 departed from Oakland at 8: 20 a.m. and returned to Oakland International Airport at 9:15 a.m. Croyle said maintenance teams inspected and cleared the aircraft.
Passenger Retie Brown said the plane was still ascending when the pilot made the announcement.
"The captain comes on very still and mellow and said, 'We just hit a flock of birds. We are turning around and landing, safety first'."
She said shortly after they felt turbulence and the plane rocked around a bit, but they landed safely.
Aviation consultant Mike McCarron said bird strikes are common, especially during spring time when migratory birds are moving north to south in what's called the Pacific Flyway, which stretches from Alaska to Patagonia. He said some birds use the Bay Area as a pit stop.
"They can rest, they get food there, so as a result all the airports in the Bay Area, including Sacramento and the Sacramento Valley, are very prone to bird strikes this time of year."
Brown said the incident was handled well by Hawaiian Airlines crew members and a few on staff played the ukulele and hula danced.
"While our guests were waiting to re-board for Maui, our employees in Oakland shared the Aloha spirit through live music at the gate," Croyle said.
Croyle said there were 242 passengers on board and no injuries were reported. The flight landed safely in Maui just before 5 p.m. PT.