Boy forms friendship with neighbor battling cancer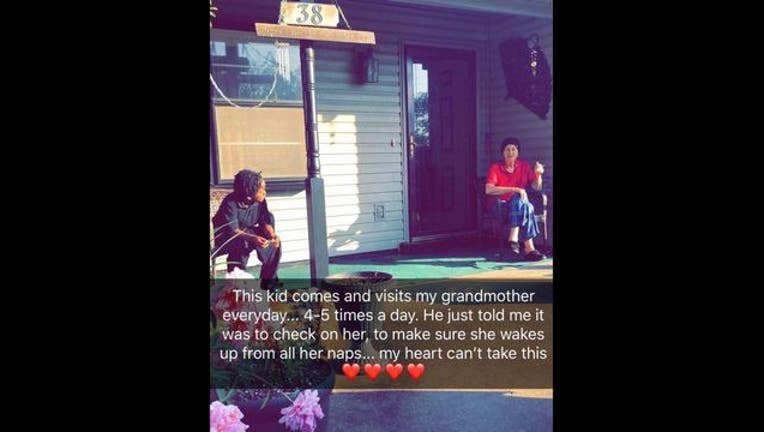 article
JACKSON, Tenn. (KTVU) - KTVU's Frank Somerville posted on his Facebook page about the friendship between a little boy showing kindness to his neighbor. It's getting a lot of attention online and serves as a reminder that little actions can make a huge difference. 
Darrien Middleton shared the story about her grandmother with us. She said her grandmother has been fighting lung and breast cancer, and the boy visits her regularly.
Middleton says she wants her grandma to move in with her - but her grandma refuses. She's not ready to lose her home an independence. 
"Her neighbors (including the 7 year old boy in the picture) helps me get her to appointments and checks on her all times throughout the day," said Middleton. 
The boy, named Caleb, has been coming to see her persistently for a few years - but even more since she's been sick. "They are best friends. Caleb is a stand out kid who has been handed a difficult situation and he has helped my grandmother through hers," said Middleton. 
Middleton says her grandma lights up when she talks about their friendship. In a post on social media Middleton wrote, "This kid comes and visits my grandmother everyday... 4-5 times a day. He just told me it was to check on her, to make sure she wakes up from all her naps... my heart can't take this."
Their families have become very close.