Bulldozer operator killed while battling wildfire identified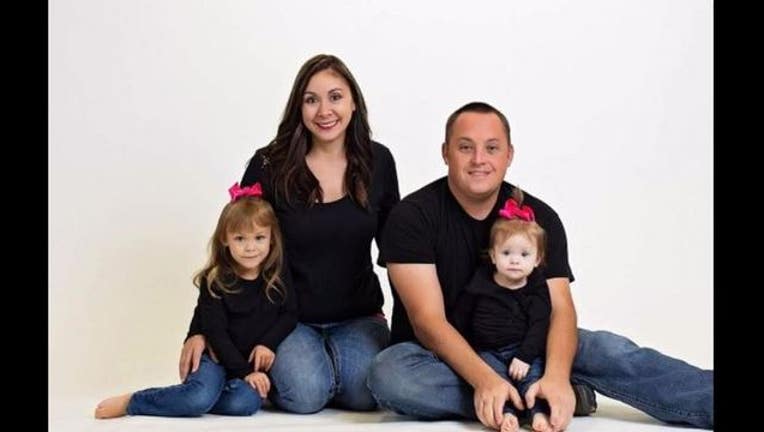 article
MONTEREY COUNTY, Calif. - A bulldozer operator killed while battling a wildfire in Monterey County that has spread to more than 27,000 acres and destroyed nearly three dozen homes has been identified as 35-year-old Robert Oliver Reagan III, Cal Fire officials said today.
Reagan was a resident of Friant, a community in Fresno County. He was working at the fire through a private contract and died when the bulldozer he was operating rolled over sometime between Tuesday night and early Wednesday morning, Cal Fire officials said.
The Soberanes Fire has been 10 percent contained and continuously increased in size through the week, with the latest estimate being 27,326 acres as of this morning, according to Cal Fire.
Cal Fire's Serious Accident Investigation Team is looking into the circumstances surrounding Reagan's death, according to agency officials.
"Firefighting is an inherently dangerous job with great risk involved. Please keep your heartfelt thoughts and prayers with the family of our fallen cooperator and the firefighting community," Cal Fire incident commander Todd Derum said in a statement Wednesday.
The massive fire north of Big Sur has prompted acting Gov. Tom Torlakson, who serves as the state's superintendent of public instruction and is acting governor while Jerry Brown is at the Democratic National Convention in Philadelphia, to declare a state of emergency for Monterey County on Tuesday.
Another bulldozer overturned Tuesday afternoon but the operator, who was hired through a private company, wasn't injured, Cal Fire officials said.
A community meeting is scheduled for 6 p.m. today at Carmel Middle School where officials will provide updates on the blaze.
About 350 people have been evacuated from their homes and more residents in 2,000 structures remain threatened by the fire. An evacuation center at the middle school is set to close 8 a.m. Friday as the need has
decreased for those affected by the fire, according to Cal Fire.
The number of destroyed structures has jumped up to 34 homes and 10 outbuildings, while two other structures and two outbuildings were damaged. The Monterey County Office of Emergency Services is assessing how much damage has been left behind by the blaze, Cal Fire officials said.
There are 3,516 firefighters on the ground working to extinguish the fire, but authorities don't expect to reach full containment until Aug. 31, according to Cal Fire.
The cause of the fire is under investigation. Crews are facing numerous challenges in battling the blaze,
including hot and dry weather conditions and limited access points in remote and rugged land, Cal Fire officials said.
All state parks along with trails and roads at Los Padres National Forest within the fire area remain closed until further notice.
Closures are also in place at Palo Colorado Road at state Highway 1, Robinson Canyon Road south of Penon Peak Trail and Weston Ridge Road at Highway 1, according to Cal Fire.
Smoke from the fire is expected to linger for the next few days in the Bay Area, where Spare the Air alerts are in effect today and Friday, according to the Bay Area Air Quality Management District.
The Society for the Prevention of Cruelty to Animals for Monterey County has taken in 37 pets and is providing them with free shelter, food and supplies, shelter officials said on Facebook this morning.
Robert Reagan leaves behind a wife and two young children. A GoFundMe account has been set up for them here.