Caltrans removes major segment of old Bay Bridge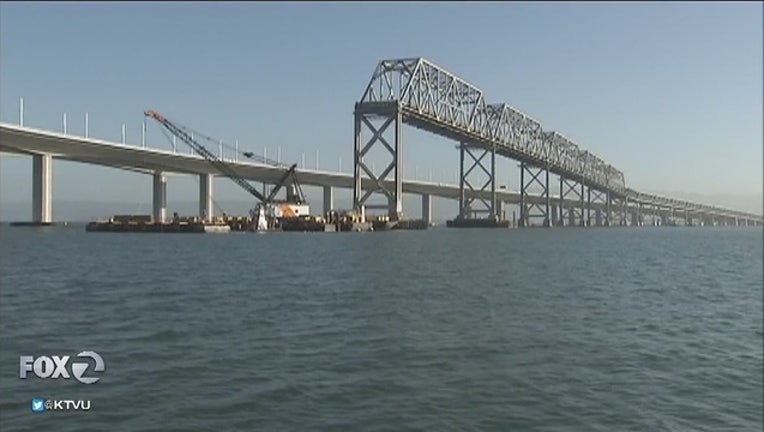 article
BAY BRIDGE (KTVU) - Mother nature forced Caltrans crews to speed up their plans to remove a section of the old Bay Bridge.
Caltrans planned to lower a 504-foot truss onto a barge Saturday, and then haul it to the Port of Oakland for desconstruction on Sunday.
But concern about the rain prompted crews to complete the removal on Friday.
They took down the second of five trusses.
The first truss was removed in February.
In simple terms, a truss is a 24,000 ton steel structure that makes up the span of the bridge.
All five trusses will eventually be torn down, with some of the metal sold for scraps.
Caltrans will implode Piers 4 and 5 of the old bridge later this fall.
Officials say the entire span will come down in the year, 2018.