Celebration for Raju, 1 year free from captivity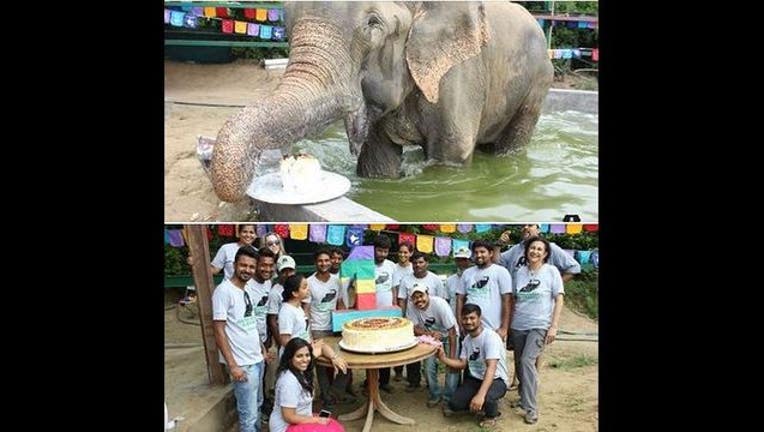 article
You may remember KTVU's post last year on a 50-year-old elephant who had spent much of his life shackled in chains in India. The elephant named "Raju" wept when he was finally freed from captivity.
"Raju" had tears streaming down his face as wildlife rescuers released him from his captivity last July.
According to Wildlife S.O.S.'s Facebook page, since it's been a year since Raju's rescue they are celebrating the year anniversary by giving him his own cake to mark the occasion.
They say Raju has come far in the past year and has gained nearly 1,000 pounds.
A fund called Raju's Rescue Fund was launched to help rescue more elephants.