CHP makes four sideshow arrests in Oakland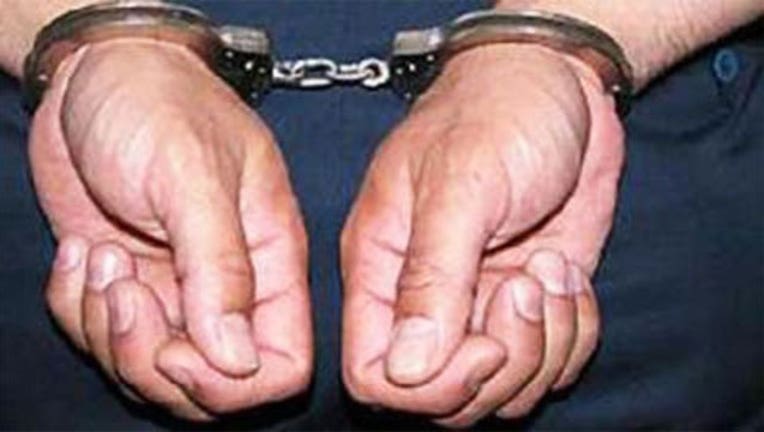 article
OAKLAND, Calif. (KTVU) – Four men were arrested after allegedly taking part in two separate illegal sideshows on the street of Oakland, the California Highway Patrol said Tuesday.
The CHP said one of its helicopter units flying in the night sky over Oakland spotted sideshow activity on International Blvd near 54th Avenue at approximately 1:00 a.m.
A call went out to ground units reporting that one vehicle -- a red Ford Mustang – had participated in the sideshow and was heading towards I-880.
Those units took up position along the route, the CHP, with the intention of intercepting the fleeing car and making a stop. But the Ford failed to pull over when the officers ordered it to and a pursuit began at speeds in excess of 100 mph on 880.
The driver eventually exited the freeway at 7thSt. near the Port of Oakland. But when the driver tried to re-enter the freeway on southbound 880, the driver lost control and spun out. Pursuing officers quickly closed in and the occupants surrender.
The CHP said the driver – 26-year-old Wais Sakhizada of Fremont – was arrested. He was booked on felony evading arrest, resisting arrest and driving on a suspended license charges.
During the pursuit, officers also noticed two vehicles -- black Audi A6 and a white Chevy S-10 – shadowing them.
When officers saw that these same two vehicles were also at the pursuit termination point. Both vehicles were immediately stopped.
The driver of the black Audi A6, 21-yeay-old Paiman Nasiri of Tracy, was arrested on scene for aiding and abetting in a speed contest, aiding and abetting in a sideshow, misuse of dealer plates and for habitual violations of driving on a suspended license. The Audi was impounded for 30 days.
Howard Schroyer of Castro Valley – the driver of the white Chevy S-10 – was also arrested for carrying a concealed dagger as well as for possession of drug paraphernalia.
CHP officers also discovered Shroyer was previously arrested by Oakland CHP officers for sideshow activities and evading police in September 2014. The Chevy was towed from the scene.
Just two hours later, at approximately 3:30 a.m. another Oakland CHP officer located a black Chevy Camaro racing a Mustang and a Corvette at 108 mph on eastbound Highway 80 near Powell Street.
Officers stopped the Camaro and cited 20-year-old Jose Huerta-Lara for participating in a speed contest, driving on a suspended license and various other traffic offenses. The Camaro was impounded on scene.