CHP reopens some highway lanes on I-80 in Sierra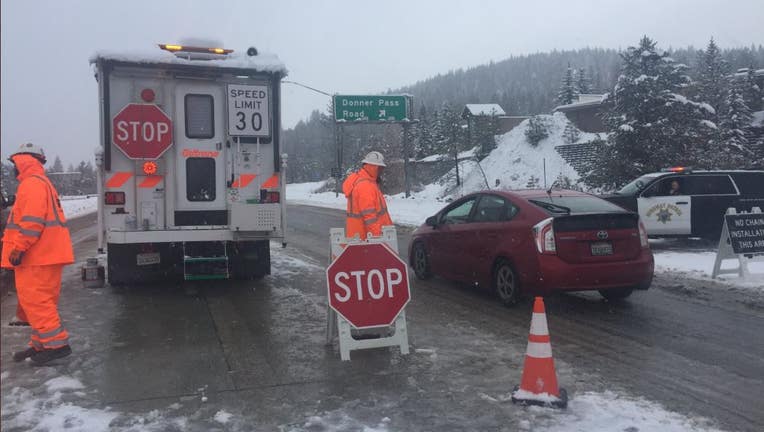 article
RENO, Nev. (AP) - Some lanes on a highway over the Sierra Nevada is moving again, but a 40-mile stretch is still closed north of Lake Tahoe because of a powerful snowstorm.
The California Highway Patrol says eastbound traffic on Interstate 80 was released Tuesday afternoon after crews cleared the roadway following numerous spinouts and collisions.
Westbound traffic is still being held at Truckee, California, about 20 miles west of the California-Nevada line. Authorities don't have an estimate of when those lanes will reopen.
The Lake Tahoe area is under a winter storm warning through Thanksgiving.
The National Weather Service says winds gusting up to 85 mph could create blizzard conditions Tuesday night into Wednesday morning with up to 2 feet of snow possible at elevations above 7,000 feet.