Commuter find forgotten dentures on BART train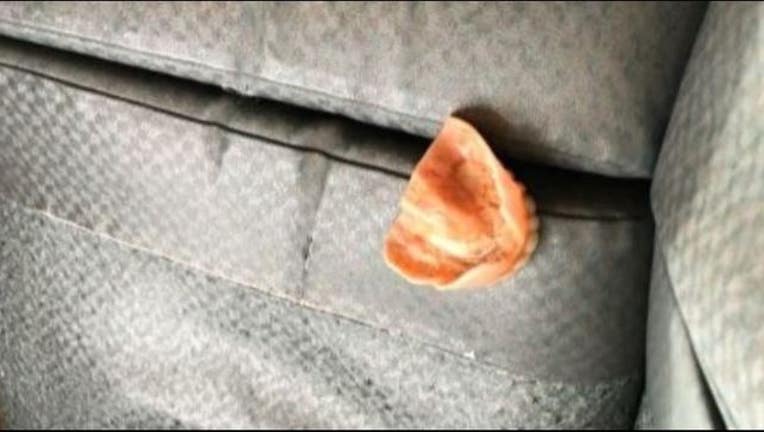 article
SAN FRANCISCO (KTVU) - A BART commuter found an unusual item apparently left behind on a BART train. 
Mike Euglow was on a train from Walnut Creek when he spotted someone's dentures on a seat nearby. 
He took to Twitter to alert BART of his rare find, "@SF BART clean up on aisle 5. Do you have a lost and found?"
Euglow reported that obviously no one was going to take the seat next to the forgotten dentures. He tweeted, "Smooth ride for the teeth from Walnut Creek to SFO."
As Euglow exited the train at the Embarcadero - the dentures continued on their way to an unknown destination. 
BART spokeswoman Alicia Trost tells KTVU at this point, no dentures had been turned into lost and found.