County Fire declared 100 percent contained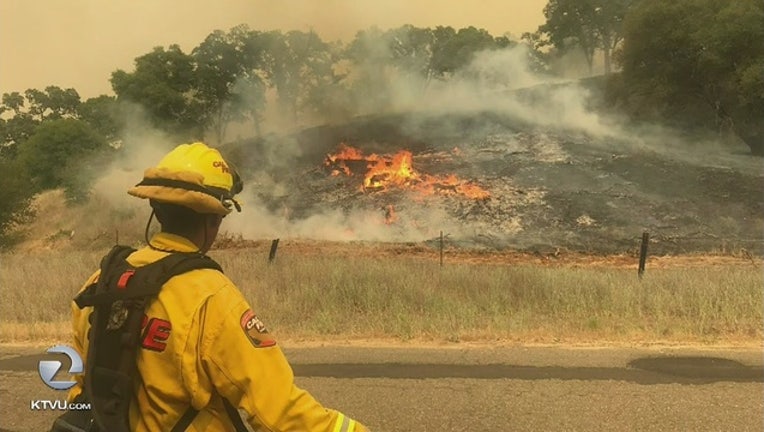 OAKLAND, Calif. (BCN) - The County Fire, which started June 30, was declared tonight to be 100 percent contained, and is expected to be virtually completely out by Sunday, a Cal Fire spokesman said.
In what was described as the "final update" of firefighting efforts two weeks after it was first reported, Cal Fire spokesman Will Powers said the blaze had burned 90,288 acres over that time, destroying 20 buildings and damaging three others. One firefighter was injured.
Fifty firefighters, two bulldozers and two water tenders were still assigned today to putting out the last flames of this fire, Powers said.
The cause of the fire was traced to an improperly installed electric livestock fence near the unincorporated community of Guinda. Anthony Edward Darosa, 46, of Woodland was cited for setting fire to someone else's property, a misdemeanor. The Yolo County District Attorney's office will decide whether to file charges.