De La Soul co-founder Dave "Trugoy the Dove" Jolicoeur dies at 54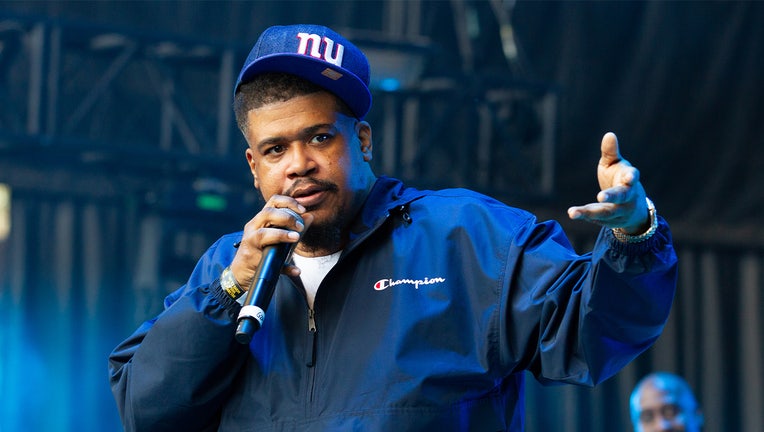 article
David "Trugoy the Dove" Jolicoeur, one-third of the iconic rap group De La Soul, has died at the age of 54.
TMZ reports that the rapper passed away Sunday at a hospital in Maryland. 
No other details, including a cause of death, have yet been released, however, TMZ reports that his death appears to be from natural causes and that Jolicoeur had been battling an undisclosed illness.
In recent years, Jolicoeur, had said he was battling congestive heart failure, living with a LifeVest machine affixed to his person. De La Soul was part of the hip-hop tribute at the Grammy Awards last week, but Trugoy was not onstage with his fellow bandmates.
Tributes poured in on social media shortly after the news broke Sunday.
"Dave! It was a honor to share so many stages with you," wrote rapper Big Daddy Kane on Instagram.
Rapper Erik Sermon posted on Instagram that "This one hurts. From Long Island from one of the best rap groups in Hiphop # Delasoul #plug2 Dave has passed away you will be missed… RIP."
Young Guru added, "Rest in peace my brother. You were loved. @plugwondelasoul I love you brother we are here for you. Smiles I love you bro. This is crazy" and DJ Semtex wrote that it was "heart wrenching news."
"Luke Cage" showrunner Cheo Hodari Coker wrote on Twitter that, "You don't understand what De La Soul means to me. Their existence said to me, a black geek from Connecticut that yes, hip-hop belongs to you too, and Trugoy was the balance, McCartney to Pos Lennon, Keith to his Mick. This is a huge loss."
Jolicoeur was born in Brooklyn but raised in the Amityville area of Long Island, where he met Vincent Mason (Pasemaster Mase) and Kelvin Mercer (Posdnuos) and the three decided to form a rap group, with each taking on distinctive names. Trugoy, Jolicoeur said, was backwards for "yogurt." More recently he'd been going by Dave.
De La Soul's debut studio album "3 Feet High and Rising," produced by Prince Paul, was released in 1989 by Tommy Boy Records and praised for being a more light-hearted and positive counterpart to more charged rap offerings like N.W.A's "Straight Outta Compton" and Public Enemy's "It Takes a Nation of Millions" released just one year prior.
Sampling everyone from Johnny Cash and Steely Dan to Hall & Oates, De La Soul signaled the beginning of alternative hip-hop. In Rolling Stone, critic Michael Azerrad called it the first "psychedelic hip-hop record." Some even called them a hippie group, though the members didn't quite like that.
The group grew to be praised as one of the most innovative and artistic rap groups of the '90s, known for hit songs like "Me, Myself and I," "Breakadawn," and "Stakes is High." 
After years of rights battles, the group had recently announced that their entire catalog would be available to stream everywhere on March 3. 
With the Associated Press.