Dangerous plant fungus infects man in first-known global case, doctors say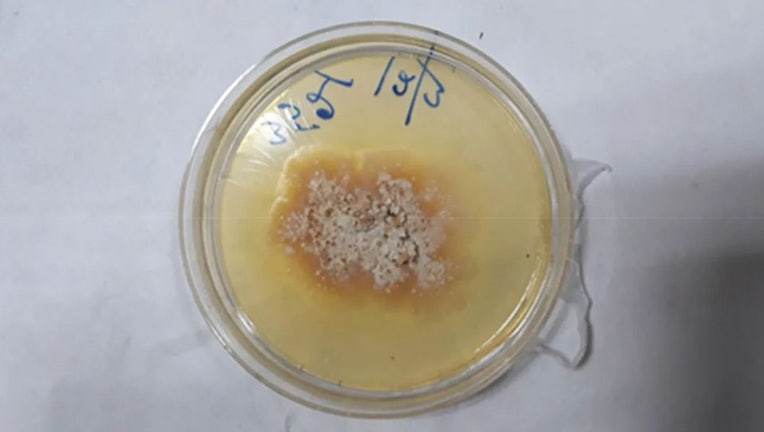 article
A man in India stumped doctors after his throat sores became documented as the world's first case of a potentially deadly fungal infection caused by plants.
The unusual pathogen, Chondrostereum purpureum, was discovered by DNA sequencing after various tests that could not identify the fungus, medical professionals at Consultant Apollo Multispecialty Hospitals in India wrote in the recently published journal Medical Mycology Case Reports.
Doctors diagnosed the 61-year-old with a throat abscess caused by the same culprit responsible for silver leaf disease in plants, particularly of the rose family, the study states. The man, who wasn't named, denied having worked with such a plant pathogen.
DANGEROUS FUNGAL ILLNESS RAPIDLY SPREADING ACROSS COUNTRY, DOCTORS WARN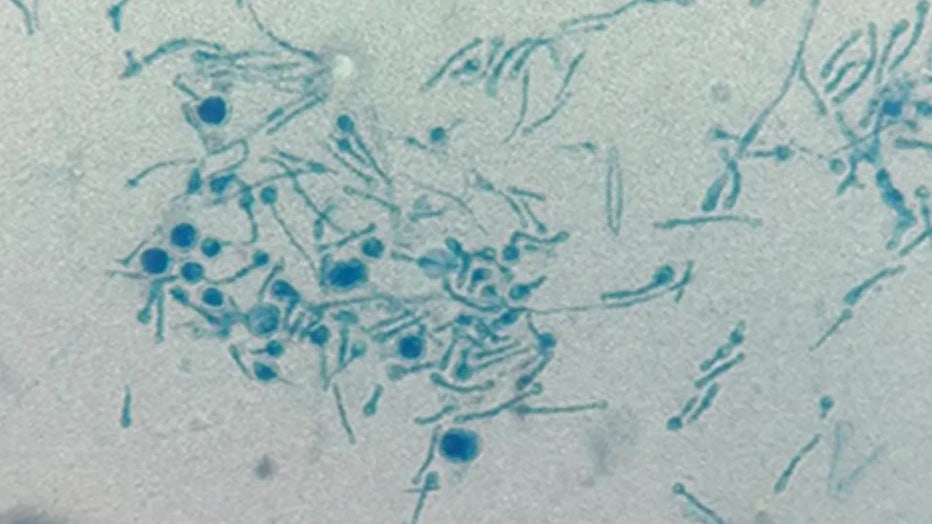 Lactophenol Cotton Blue mount preparation showed round and tubular fungal elements. (Soma Dutta, Ujjwayini Ray)
He went to the emergency room after three months of suffering from hoarseness of voice, cough, recurrent soar throat, fatigue, difficulty in swallowing and anorexia.
Before the symptoms, the otherwise healthy man told doctors he was a plant scientist who had worked with decaying material, mushrooms and various plant fungi for a long time as part of his research activities.
The study indicated that the man's recurrent exposure to the decaying material might have caused this rare infection. 
DOCTORS REMOVE LUNG FROM DOG THAT NEARLY DIED AFTER INHALING FUNGUS FOUND IN SOIL
Doctors performed a CT scan of his neck and found the abscess. After various testings, the fungus could not be identified, so it was sent to the WHO Collaborating Center for Reference & Research on Fungi of Medical Importance in India.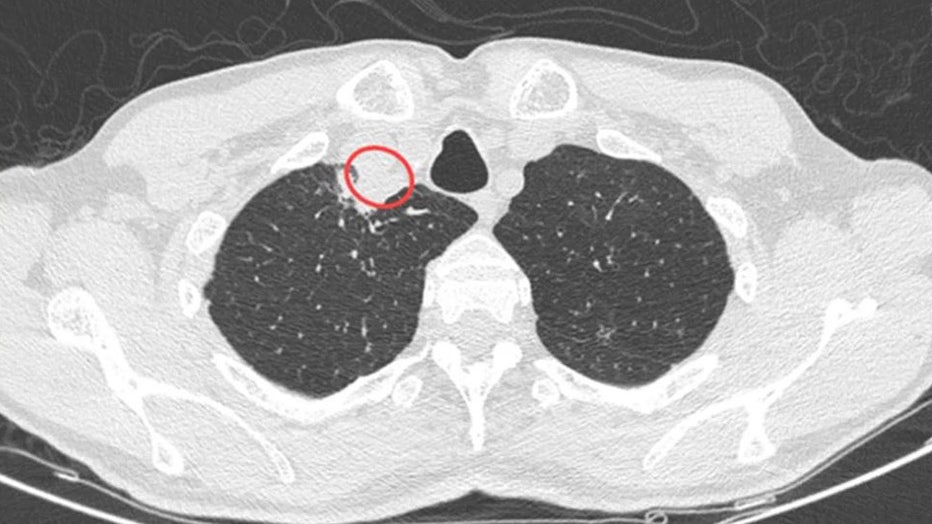 CT scan demonstrated the presence of a right paratracheal abscess (Soma Dutta, Ujjwayini Ray)
CHEMISTS LOOK TO FUNGUS AMONG US TO PROTECT FIRST MARTIANS FROM INTENSE RADIATION
After the abscess was cleaned up, the man was given oral antibiotics and had no evidence of recurrence since.
"Over the past several decades, multiple new pathogenic fungi have emerged," researchers were quoted in the study. "A notable emergence of the multidrug-resistant fungus Candida auris has spread all over the world and has become a significant threat." 
The study's authors add that the worsening of global warming and other civilization activities "opens Pandora's Box for newer fungal diseases" in the future.