Deadly sedative 'tranq' creeping into SF's drug supply, health officials warn
SAN FRANCISCO - A deadly sedative known by the street name "tranq" has been detected in at least four fatal overdose victims in San Francisco – raising concerns that the city's already catastrophic drug crisis could take a turn for the worse, city health officials announced Thursday. 
The drug is an animal tranquilizer called xylazine that's not FDA-approved for human consumption. It's been recently wreaking havoc on the East Coast, where it's been mixed into the illicit fentanyl supply. 
Officials with the San Francisco Department of Public Health said toxicology reports detected low levels of xylazine in four overdose deaths that occurred in the city from mid-December 2022 to mid-January 2023.
And like in other parts of the country, officials say the drug is being mixed with fentanyl, heroin, and other illicit drugs to prolong the high and delay the symptoms of withdrawal from the opioids. Users who inject drug concoctions containing xylazine can develop severe, necrotic skin ulceration requiring medical treatment, health officials said.
"The fact that it is now here and has been found in our overdose decedents in addition to fentanyl, it is a concern that we are taking very seriously," said Dr. Jeffrey Hom, Director or Population Behavioral Health at the San Francisco Department of Public Health.
Hom previously worked in Philadelphia where xylazine has had devastating effects. 
"It is a concern to me seeing the significant impact that it has had and seeing it firsthand, seeing these significant skin wounds that really were causing a degree of debilitation among people who were using drugs and injecting drugs in Philadelphia," he said.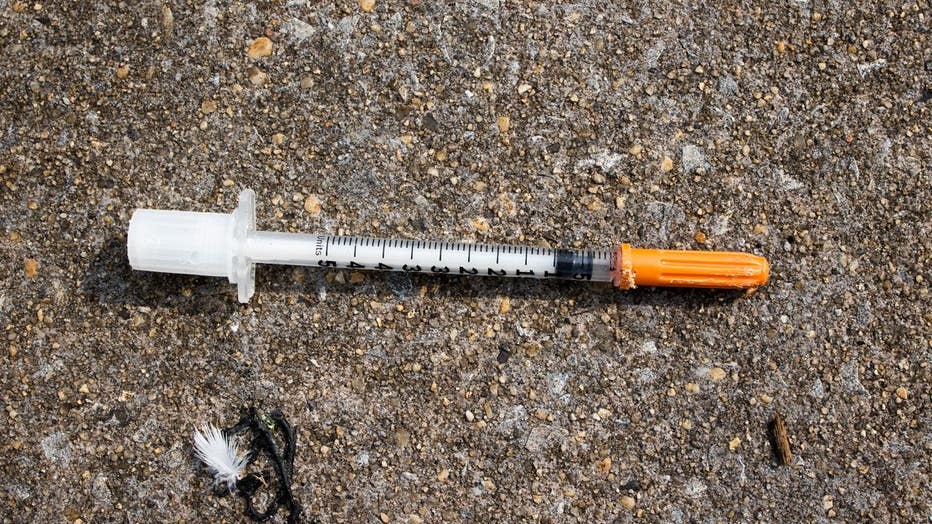 The drug is legitimately sold directly through pharmaceutical distributors and internet sites catering to veterinarians. But as the U.S. Drug Enforcement Administration points out, the drug can be easily purchased online on the black market.
The presence of xylazine in illicit drug mixtures and its detection in fatal overdoses may be underreported, as San Francisco only recently began including xylazine in its toxicology testing, health officials said.
Public health officials said fentanyl, the primary driver of the overdose crisis in San Francisco, accounted for 72% of all overdose deaths last year when the city recorded 620 accidental drug overdose deaths. That's compared to 640 deaths reported in 2021 and 725 in 2020. 
Most troubling though is that since xylazine is not an opioid, it doesn't respond to opioid reversal medication like Narcan.
"It's concerning because it does create some additional steps for overdose reversals," said Paul Harkin, who's on the front lines of the city's overdose crisis as Director of Harm Reduction Services with Healthright 360.
He said Narcan should still be used on people who are overdosing, but they may not bounce back as quickly. As long as they're breathing, reversal is working, he said. 
"Narcan will still work and reverse that opioid from the opioid receptors," he said. "The xylazine is a sedative and the person will remain sedated so they often won't come back like you often see when somebody has been Narcaned."
Supervisor Matt Dorsey said he's working with the medical examiner's office to track how much xylazine is coming into the city.  

"Right now our drug overdose crisis is the worst public health calamity since the AIDS crisis – but if we double that number then we're up at aids level numbers and I don't know that there's hope on the horizon," he said. 
Evan Sernoffsky is an investigative reporter for KTVU. Email Evan at evan.sernoffsky@fox.com and follow him on Twitter @EvanSernoffsky