Deer joins Berkeley swim class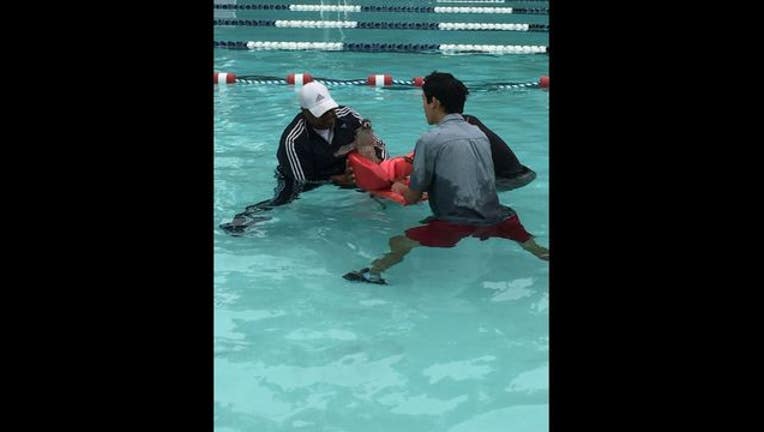 article
BERKELEY, Calif. (KTVU) - A fawn decided swim class isn't just for kids as it jumped into the King Middle School pool on Thursday. 
A photo shows two fully-clothed males, shoes and all, in the pool rescuing the deer.
The SF Gate reports, the deer ran to the deep end of the pool, across the pool deck, and leaped in, according to a pool employee. 
A lifeguard and his boss jumped into the pool to save the deer, according to the report. They used a flotation device to lead the deer to the safety of the shallow end. 
The deer then ran off.