Democrats propose Proposition 13 overhaul for businesses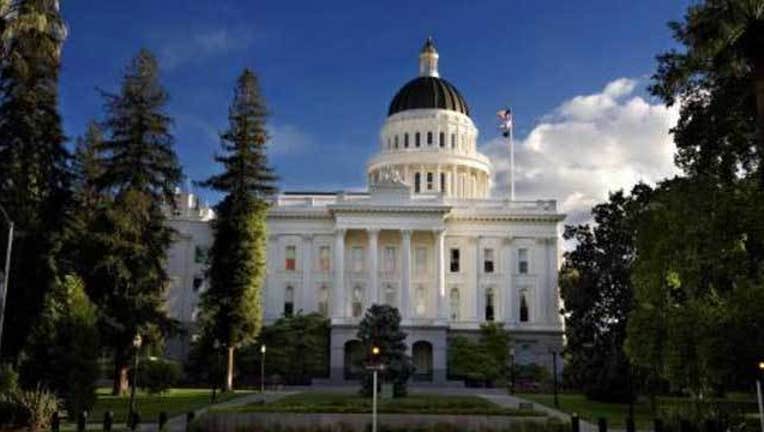 article
SACRAMENTO, Calif. (AP) -- California businesses would pay billions more in property taxes under a longshot bid by two Democratic lawmakers to unravel some of the voter-approved tax limits in Proposition 13.
A coalition of unions and liberal groups joined state senators Wednesday to support a constitutional amendment that would roll back property tax limits on some companies and real estate owners.
Voters approved Proposition 13 in 1978 to curb the rise of property taxes on homes and other real estate. The proposed amendment, SCA5, would require commercial and industrial properties to be taxed at regularly assessed values, not just values assessed when buildings and land change ownership. Some businesses are able to avoid property tax increases through corporate restructuring.
"We have large corporations and property investors that have used loopholes in the law to avoid paying their fair share," Sen. Holly Mitchell, D-Los Angeles, said at a news conference with her co-author, Sen. Lori Hancock, D-Berkeley.
The senators estimated their measure would raise billions of dollars annually for education and other public services. Business groups counter that the proposed overhaul would add to an already high tax burden and hinder economic growth.
"California, even with Prop 13, is a high property tax state," said Jon Coupal, president of the Howard Jarvis Taxpayers Association, which is named for the champion of Proposition 13. "There's no compelling reason given the tax revenues that are now flowing into the state."
Any effort to change the landmark property tax reform faces tough odds. It has long been considered untouchable in California politics and has never been changed.
SCA5 requires support from two-thirds of the Assembly and the Senate, including Republicans and moderate Democrats who are averse to changing property tax rules. It would then go before voters.
"We know it's a high hurdle to get to two-thirds," Hancock said. "If we don't, we ought to take it directly to the people."
A new group called Make It Fair has formed to assist efforts to raise commercial property taxes. Led by unions including the California Teachers Association and Service Employees International Union, the coalition is raising money and organizing volunteers for potential ballot measures.
The 2016 ballot may feature other measures to boost revenue, including an extension of Proposition 30, which voters improved in 2012 to hike income taxes on the wealthy.