Deputy who shot, killed 15-year-old will not face charges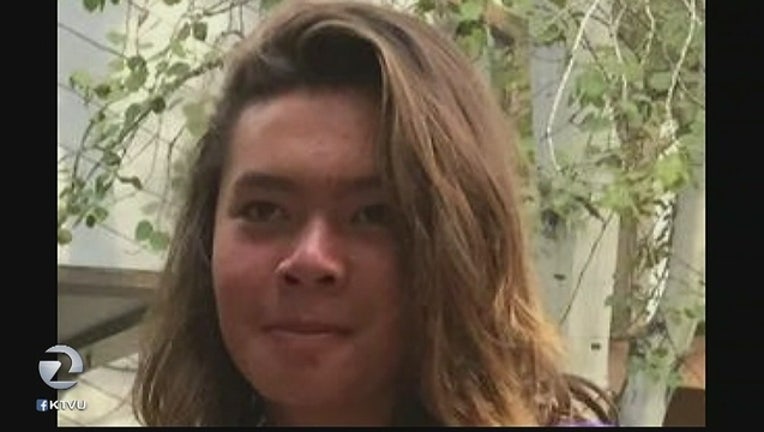 article
SANTA CRUZ, Calif. (BCN) - By Bay City News Service
The Santa Cruz County sheriff's deputy who shot and killed a 15-year-old boy who had stabbed his father and uncle with a pocketknife while on LSD last year will not face criminal charges, District Attorney Jeffrey
Rosell announced this morning.
An investigation by the District Attorney's Office found no legal wrongdoing on the part of Deputy Chris Vigil, who shot Luke Smith, an Aptos High School student, in a neighborhood north of Watsonville on Nov. 19.
Vigil has nine years of experience in law enforcement with the Santa Cruz and Atherton police and the sheriff's office.
This afternoon, Santa Cruz County Sheriff Jim Hart announced the five findings and 15 recommendations submitted by his office's Serious Incident Review Board, which he announced he would form two days after Luke was killed.
The board, consisting of Chief Deputy Craig Wilson, sergeants Patrick Dimick, John Habermehl and Chris Shearer, and community members Rene Schlaepfer, Tye Watson and Javier Diaz met four times between Dec. 15 and Feb. 21 before submitting its findings and recommendations to Hart.
The board recommended that the sheriff's office improve supervision and coordination, use of police dogs, monitoring of patrol rifles, speed of first aid for injured suspects and training for critical
incidents.
The shooting followed a 13-minute confrontation after sheriff's deputies and police officers from Watsonville and Capitola responded to a report of a suspect on LSD, armed with a knife after fleeing a house where he
had stabbed two people.
According to the friend who had taken LSD with Luke in the hours before the shooting, Luke took a larger dose and seemed to have an adverse, hostile reaction to the drug.
About 15 minutes after his friend left Luke's father's house on Amesti Road, Luke began to argue with his father and then stabbed him and his uncle with a 4-inch pocketknife.
Deputies found Luke outside, chasing the fire engine that had responded to his father and uncle's separate 911 calls, during which one of them had fallen unconscious.
Officers and deputies found Luke around the corner on Pioneer Road, still armed with the pocketknife and unresponsive to commands to drop it.
Around 3:09 a.m., Luke started to approach the officers, so the officers fired three non-lethal rounds at him. Luke disappeared and officers issued a shelter-in-place alert for the neighborhood with a reverse 911 call.
When deputies found Luke behind a fence, he tossed the pocketknife over the fence, scaled the fence and picked the knife up again, holding it in his right hand with the blade pointed downward in a stabbing position.
Officers used a stun gun, deployed a police dog that bit his arm and shot him with a fourth non-lethal round.
Luke raised his right arm in a stabbing motion toward an officer and Vigil shot him with an AR-15 rifle at 3:15 a.m.
After Luke was shot, deputies fired a stun gun and two more non-lethal rounds and deployed the police dog again before administering first aid, Rosell said.
Responders did not administer first aid to Luke until the knife was out of his hand. He died around 4 a.m.