Developments with more affordable housing in SF granted height, density bonuses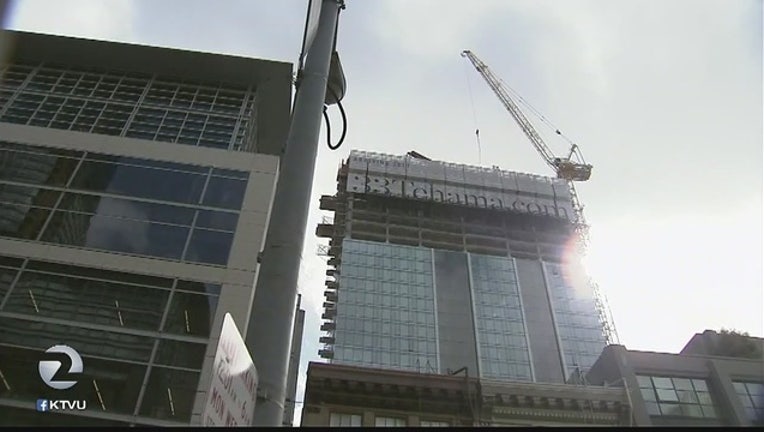 SAN FRANCISCO (BCN) San Francisco supervisors today passed legislation that allows developers to exceed height and density limits in return for an agreement to include more affordable housing units.
The "HOME SF" legislation, which passed 10-1 with Supervisor Norman Yee opposed, provides incentives to developers to make 30 percent of units affordable to residents earning up to 150 percent of the area median
income, and also encourages the construction of larger, family-friendly units.
Projects that meet the requirements, largely in areas along major transit corridors, can build up to 20 feet higher than normally allowed by zoning and add more units.
Tang said the legislation, which she introduced with the backing of Mayor Ed Lee and Supervisor Ahsha Safai, could add around 5,000 new affordable housing units to the city over the next 20 years.
Many of those units are expected to be built along transit corridors in the city's outer neighborhoods, areas that have seen relatively less dense development in recent years.
It was for that reason that the density bonus legislation was met with heated opposition from areas including Tang's own Sunset District when it was first introduced in 2015. Progressive board members also opposed the
legislation, leading Tang to drop it until after the November elections shifted the balance of power.
Since its introduction the legislation has been amended to include additional tenant and small business protections, among other changes.
"We've worked hard to respond to community concerns, and I believe we now have the strongest affordable housing program possible for San Francisco," Tang said.
Despite the changes, however, Yee voted against the legislation after offering an unsuccessful amendment that would have exempted part of Ocean Avenue from the density bonus program.
Supervisor Hillary Ronen also offered an amendment providing additional changes to further protect legacy businesses. However, the amendment was defeated after Tang argued that the legislation already
includes business protections and adding more would discourage developers from using the voluntary program
Similarly to a revision to inclusionary housing policy now being hashed out by the board, the HOME SF program calls for the inclusion of some units affordable to middle income residents.
The provision is meant to fill a gap in affordable housing production, which largely targets lower income residents, and provide more housing for middle income workers who are being priced out of the city.
"If we want our teachers, first responders and nurses to keep living in our City, we need to develop sensible housing solutions that meet their economic needs," Lee said in a statement today. "This legislation strengthens our middle-class, and a strong middle class makes for a strong city."