Most drivers fear autonomous cars, AAA study says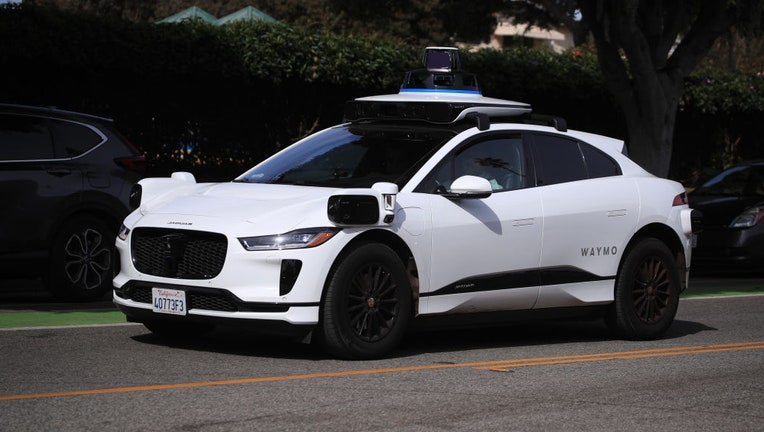 article
Attitudes toward autonomous cars have taken a turn for the worse.
A new survey by AAA found that 68% of Americans "fear" the technology, an increase of 13% from last year.
"We were not expecting such a dramatic decline in trust from previous years," said Greg Brannon, director of automotive research for AAA.
"Although with the number of high-profile crashes that have occurred from over-reliance on current vehicle technologies, this isn't entirely surprising."
FORD BEATS GM AND TESLA WITH DRIVER ASSIST TECHNOLOGY IN CONSUMER REPORTS TEST
There are no autonomous cars for sale to consumers, defined as Level 5, but 22% of respondents think cars using Level 2 advanced driver assist systems (ADAS) with names like Tesla's Autopilot and Nissan's ProPILOT Assist, which have limited capabilities like lane-centering adaptive cruise control and automatic emergency braking, are able to drive autonomously.
The National Highway Traffic Safety Administration has been investigating several fatal accidents involving Teslas where the Autopilot or Full Self Driving system may have been involved.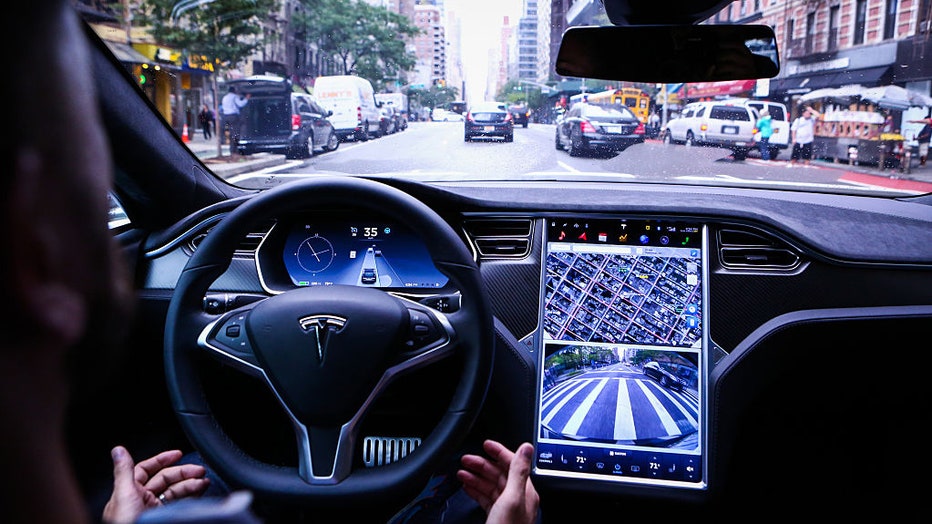 FILE-A driver rides hands-free in a Tesla Motors Inc. Model S vehicle equipped with Autopilot hardware and software in New York. (Christopher Goodney/Bloomberg via Getty Images)
Last month, NHTSA announced a recall of 362,758 Teslas equipped with the more advanced beta version of the brand's Full Self-Driving system after the ongoing probe determined that it can exceed speed limits, does not always stop for stop signs and may go straight through intersections while driving in a turn-only lane in "certain and rare circumstances."
Tesla will address the issues with an over-the-air update of the system's software, but on March 1 said that over the past year "a Tesla with FSD Beta engaged experienced an airbag-deployed crash about every 3.2 M miles, which is ~5x safer than the most recently available US average of 0.6M miles/police-reported crash."
"AAA seeks to partner with automakers to create greater consistency across the industry. Together, we can help consumers understand the type of technology their vehicle has along with how, when and where to use these systems, which will ultimately build trust in the vehicles of the future," said Brannon.
The only true autonomous cars currently in use are operated through ride-hailing and delivery services, like those run by Cruise and Waymo, which operate within clearly defined areas in some cities and are monitored by a central control office.
In January, Waymo reported that its vehicles had completed over 1 million miles of driving without a human safety driver on board with 18 minor accidents and two major ones that were the fault of the other vehicle.
Despite the concerns about fully autonomous vehicles, AAA said that six in ten drivers would "definitely" or "probably" want their next vehicle to be equipped with an ADAS.
Get the latest updates on this story at FOXNews.com.