Dublin builds water park amid drought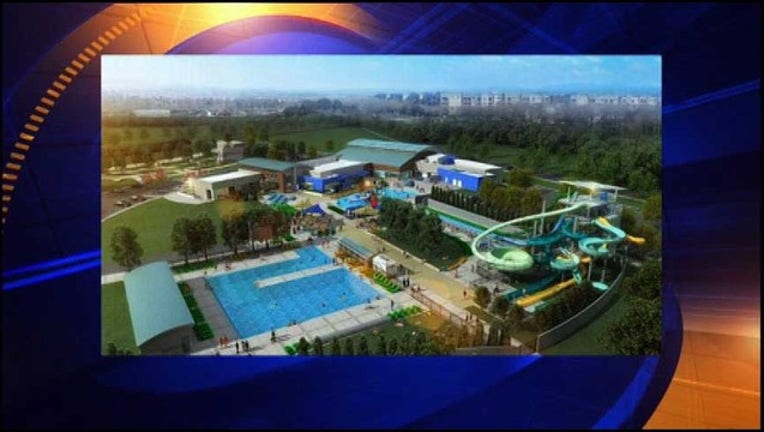 article
DUBLIN, Calif. (AP) -- In the midst of the California drought, construction has started on a city water park in Dublin, a suburb of San Francisco.
The City Council approved the 31,000-square-foot water park in February. Work has started on the aquatic center, the Contra Costa Times reported. But not everyone is happy.
The city has received requests to downsize the project or scrap it. Residents want the money spent on parks and other neighborhood amenities in the city.
The city will operate the $36 million facility and is paying for it mostly with taxes and fees from developers, park users and traffic citations.
Construction began after Gov. Jerry Brown ordered a statewide, 25-percent cut in water use by cities and towns in April.
City spokeswoman Lori Taylor defended the project, which has been planned for a decade. Dublin, where temperatures regularly reach triple digits in the summer, has fewer pools per capita than neighboring cities, she said.
"The project's been planned for over a decade, and there's a real need for it in the community," Taylor told the newspaper. "Obviously we would have preferred that there wasn't a drought going on, but we're confident construction costs would increase along with the need."
Potable water will be used to fill the pools on a one-time basis, and the water play areas and slides will use recirculated and treated water, Taylor said.
Dublin Mayor David Haubert said that at the time of the council's approval of the project, the water-use issue was less of a concern than it has become since the state announced its mandatory water restrictions on April 1.
When the center is completed in 2017, there will be six water slides, three pools, including an Olympic-sized lap pool, a water playground and a 2,000-seat outdoor performing arts center.