Fallout continues over sexual abuse allegations at a South Bay high school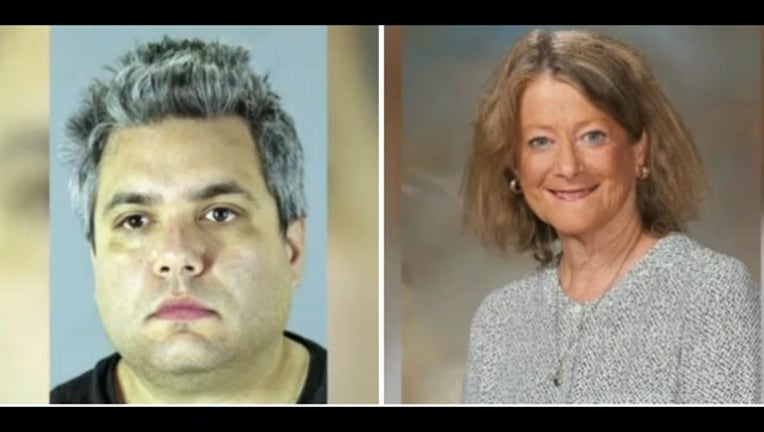 article
SAN JOSE, Calif. (KTVU) - More fallout from allegations of sexual abuse at a prestigious South Bay girl's Catholic high school. An attorney for one alleged victim filed suit Friday against Presentation High School, a top administrator, and a former teacher. 
Attorney Ken Turek says his client filed suit to protect future students from abuse.
"If we can help others through what she went through, that's our goal," said Ken Turek, a San Diego-based lawyer.
In an 11-page civil court filing, the victim, whom we'll refer to as "Jane Doe," says then-theatre teacher Jeffrey Hicks molested her in 2003 and 2004 when she was 15 years old. The alleged incidents happened on the San Jose campus of the prestigious and private girls Catholic school, and during a field trip to New York City. 
The victim says she told administrator Mary Miller about the alleged abuse, but the allegations were not reported to the proper authorities.
"If they have any reasonable suspicion, or inkling of inappropriate conduct, they must report, it's not up to discretion," said Turek.
Scores of former students have come forward in recent years with similar claims stretching back to the early 1990s.
"Where we want people to be held accountable, it's the enablers of that abuse, not the school," said Kathryn Leehane, who says she was molested by a Presentation teacher when she was a student.
She and others question why Mary Miller, the administrator alleged to have failed to make mandated notification, is still at Presentation, and is now principal. Jeffrey Hicks moved to another school, and years later was convicted of having child porn at work, and exchanging inappropriate messages with a 14-year-old. 
"This is something that the DA's office also could be looking at because the fact that Marry Miller did not report these allegations to the police back in 2003 and 2004 is a very damaging fact in this case," said legal analyst Steven Clark.
Presentation officials hired public relations manager Sam Singer, who in a statement said in part, "Presentation High School is no place for abuse….Presentation condemns any instance of sexual abuse or misconduct….Presentation welcomes the opportunity to tell the school's side of the story in a courtroom…."
Singer says the school has taken a number of steps to make this a safer learning environment, including conducting mandatory reporting training for all staffer earlier this year and creating the Office of Prevention of Bullying, Harassment, and Abuse. 
Presentation officials have 30 days to respond to the lawsuit.