Fatal sideshow shooting in San Francisco; another shooting near Ocean Beach
SAN FRANCISCO - San Francisco police said three people were shot early Monday morning not far from a sideshow, resulting in the death of one of them.
Police said officers were called out to Russia and Paris streets in the Excelsior District shortly after midnight to investigate reports of a sideshow.
"All these cars, you know, in the street, doing their thing," said one witness. "Cars started doing burnouts, taking turns going into the ring."
But screeching tires soon turned to gunfire.
"Twenty shots all at once," the witness said. "Everybody took off."
Officers responding to the sideshow came across three gunshot victims near Mission and Persia, a couple blocks away, said Officer Robert Rueca, a department spokesman.
All three victims were taken to the hospital, where one of them died.
On Tuesday the man killed was identified as 21-year-old 
Cesar Corza, of Sacramento, according to the city's medical examiner's office.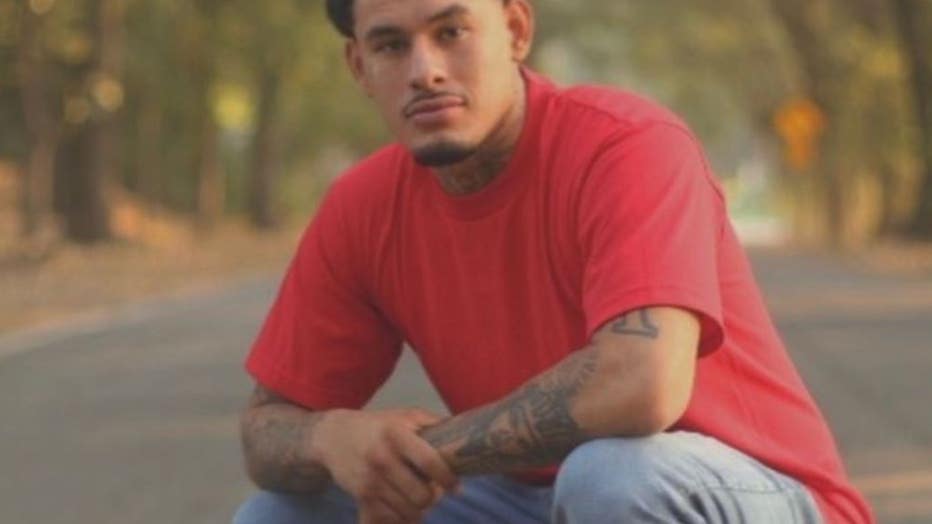 21-year-old Cesar Corza of Sacramento.
Police said they do not have a suspect description or anyone in custody. It's unclear if the sideshow and shooting are related, Rueca said.
"We're unable to confirm the tie betwteen the sideshow and the shooting, as this is part of the ongoing homicide investigation," Rueca said.
San Francisco Supervisor Ahsha Safai, who represents the Excelsior District said the neighborhood has seen an increase in sideshow activity recently. Safai said he wants to fast-track legislation on such behavior, which features increased fines.
"Using the footage that they have from the officers to capture license plates, capture the drivers and then have some significant penalties, both with their driver's license and for their vehicle," Safai said.
The sideshow shooting follows a separate Sunday shooting at 11:15 p.m. near Ocean Beach.
Video from Citizen App shows a scene along the beach, which included an abandoned bicycle and a case of White Claw. Police say the suspect ran from the scene, and the person who was shot was rushed to the hospital with life-threatening injuries.
Police have also not said if these two shootings are connected in anyway. 
Anyone with information is asked to contact the SFPD at 415-575-4444 or text TIP411 and start the message with SFPD