Former Pacific Grove police commander gets 30-month sentence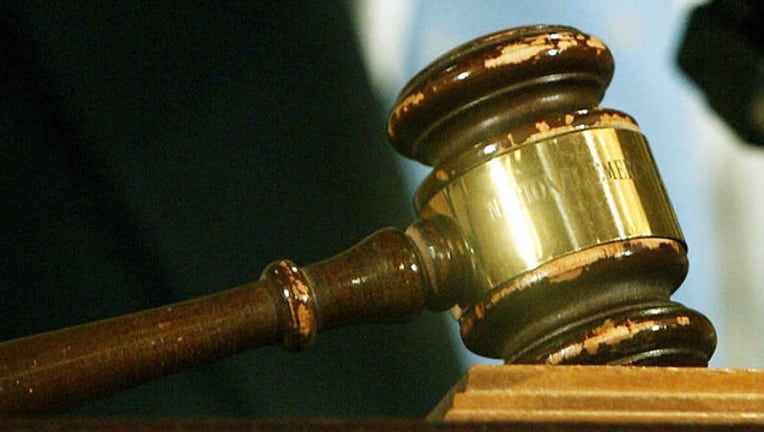 article
SAN JOSE, Calif. (KTVU and wires) -- A former Pacific Grove police commander was sentenced to two and a half years in federal prison Tuesday for referring a woman seeking police assistance to his private investigator business and separately selling guns he arranged to be donated to the department, federal prosecutors said Tuesday.
John Nyunt, 51, pleaded guilty in May to extortion and wire fraud for demanding $10,000 to help a woman who reported she was a victim of electronic surveillance and stalking.
Nyunt then pleaded guilty in December to possession of stolen firearms for arranging to have guns donated to the department from Monterey Peninsula College, where he worked as an instructor, but selling the guns instead.
Nyunt operated the private investigator business with his wife, Kristen Nyunt, and gave her access to sensitive law enforcement databases in the course of her work with the side business. Kristen Nyunt pleaded guilty in federal court in November to wiretapping charges, including monitoring communications of a fellow Pacific Grove police officer, according to prosecutors.
A victim who reported being a stalking victim approached John Nyunt in his duties as a police officer in August 2010. Instead of investigating her case, he told her she would have to hire a private investigator of his choosing.
He referred her to his own company, Nyunt Consulting and Investigative Services Corporation, collected $10,000 from her and instructed another police officer not to investigate the case, prosecutors said.
However, he never even provided the promised services, prosecutors said.
Meanwhile, the couple's company was using John Nyunt's access to law enforcement databases to steal personal information, including Social Security numbers, addresses and bank account numbers.
Once the allegations came to light, the couple was charged with numerous crimes in both state and federal court. Kristen Nyunt was sentenced in state court to eight years in prison for identity theft, forgery and computer network fraud.
Nyunt threatened his wife to keep her quiet about their crimes and pleaded guilty in April to Monterey County superior court to felony charges of threatening violence to keep a person from reporting a crime. He also pleaded guilty to accessory after the fact to theft and burglary, and being an accomplice to the burglary of a business for his role in the scheme.
He was sentenced to three years in state prison. Federal prosecutors said he will serve his federal sentence concurrently with his state sentence.
In December, federal prosecutors filed new charges alleging John Nyunt had a separate scheme to acquire and sell guns from the former police academy at Monterey Peninsula College. As an instructor at the academy, he knew the college was willing to donate guns to the Pacific Grove Police Department. John Nyunt arranged it without the knowledge or permission of the department.
In fact, the department did not want the firearms and John Nyunt instead kept them for himself and sold them over three years, prosecutors said.
In addition to the prison sentence, John Nyunt must pay a $5,000 fine, restitution of $9,000 to one of his victims and $1,867,95 to the Pacific Grove Police Department, federal prosecutors said.