Giants. A's increase ticket prices for the 2015 season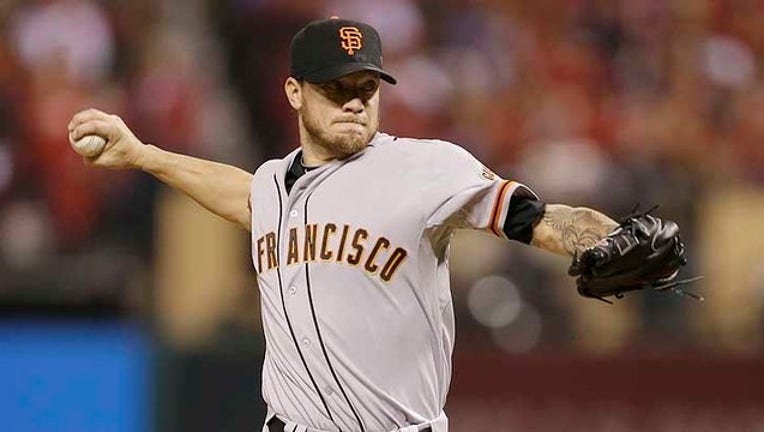 article
CHICAGO (KTVU and AP) — Major League Baseball's average ticket price rose 3.3 percent this season to $28.94, the steepest increase in six years.
Team Marketing Report said in its annual survey Monday the average is up 4.4 percent since 2013 after remaining flat in 2012.
The World Series champion San Francisco Giants increased their average 6.8 percent to $33.78, but their premium ticket prices are a real bargain at $95.07 when compared to the New York Yankees at $305.39, the Dodgers $222.13 and Boston's $180.37.
Oakland also raised its average ticket price by 5.1 percent at $24 and had an average premium ticket price of $52.
Boston had the highest average at $52.34 after leaving prices the same. The Yankees also left their average unchanged at $51.55 after missing the playoffs for the second straight season.
The Chicago Cubs, who renovated Wrigley Field and their roster, raised their average for the first time since 2010, a 1.5 percent increase to $44.81. The Cubs are coming off a last-place finish and fifth straight losing season.
The Dodgers' average rose 10.9 percent to $28.61 as Los Angeles hiked its opening-day payroll to a record $270 million, boosting the team's two-year increase to 27.9 percent.
After reaching the playoffs for the first time since 1985, winning the AL pennant and coming within one win of a World Series title, the Kansas City Royals had the largest increase for the second straight year, a 20.3 percent rise to $29.76. Following consecutive winning seasons, the Royals have increased their average 50 percent.
The average NFL ticket price was $84.43 last season, according to the survey. The NBA average is $53.98 this season and the NHL average is $62.18.
TMR's Fan Cost Index, which includes four average-price tickets, two small draft beers, four small soft drinks, four hot dogs, parking and two adult-size caps, rose 2.5 percent to $211.68. The Red Sox were the high team at $350.86 and Arizona the low at $126.89. Programs were removed from the formula this year, and last year's fan index was retroactively adjusted.